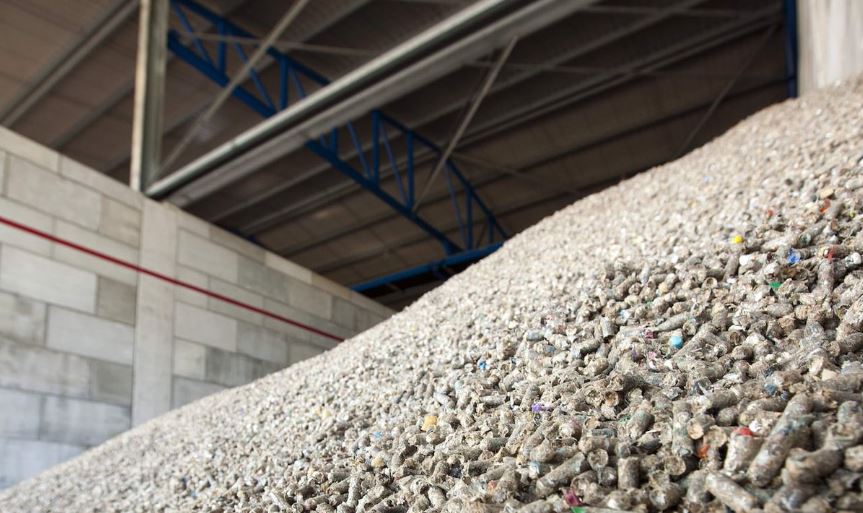 Scottish tidal energy developer Simec Atlantis Energy has announced it will issue new contracts as part of a waste power plant conversion in Wales.
The project involves the conversion of a former coal-fired power plant in Uskmouth, South Wales to a 200 megawatt (MW) baseload power plant which will use fuel pellets derived from waste.
According to Simec Atlantis, many of the pellets "contain a high proportion of plastic waste" which cannot otherwise be recycled an is commonly sent to landfill.
The conversation is intended to add 20 year to the facilities operational life.
Alongside new contracts, a number of front end engineering design (FEED) tests have been completed and are planned for 2019.
The firm said contract tender has been issued for the design, supply, installation and commissioning of the full combustion system, including large scale combustion testing, while a contract for the combustion system will be awarded in the second half of 2019.
A further full contract tender will then be issued for the remaining conversion works at the site, expected to be issued in the first quarter of 2020.
The project has an estimated capital cost of around £185 million and is scheduled for completion in 2021.
David Taaffe, director of Project Delivery at Simec Atlantis Energy, said: "Once operational, Uskmouth is expected to generate 1,500GWh of sustainable energy every year, enough to power just under 500,000 UK homes. The new fuel pellets provide a use for waste which might otherwise be destined for landfill or incineration, instead of efficient electricity production.
"This is the world's first conversion of a power station from coal to 100% waste derived fuel and the project will be the blueprint for other conversions around the world.
"We are already receiving high levels of interest from other asset-owners looking to replicate the Uskmouth conversion process."
Simec Atlantis Energy has made the switch to waste energy off the back of its pioneering MeyGen has now exported 17.5 gigawatts (GW) of electricity to the national grid, beating its previous record of approximately 11GW.
The Pentland Firth-based turbine project has exported 7 gigawatts (GW) of energy to the grid already this year, equivalent to the average annual electricity consumption of over 2,200 homes.
Tim Cornelius, Chief Executive Officer at SIMEC Atlantis Energy, commented:
"We are ramping up investment in the Uskmouth conversion project this year as it is such an important project to our shareholders, the environment and the Welsh economy. The Uskmouth team are world class.
"This project has become an important blueprint for the plans of coal fired asset owners and policy makers around the world.
"It will also be transformational for Atlantis in terms of revenue and cash flow generation."
Recommended for you

Green Investment Group launches new storage arm Eku