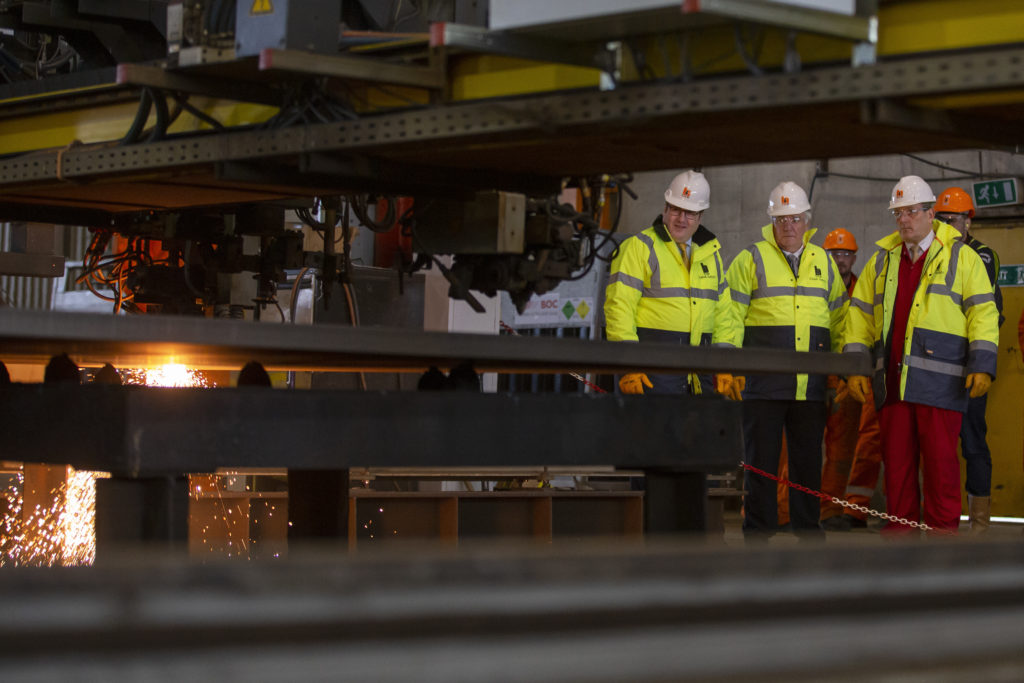 Burntisland Fabrication (BiFab) is to reopen its yard at Methil, Fife, and create 40 new jobs at the site.
The firm's owners confirmed last night the new work is a part of its Moray East Offshore Wind Farm deal, originally contracted at BiFab's Arnish yard on the Isle of Lewis.
The contract for 150 pin piles at the Moray Firth wind project created nearly 100 jobs when it was first announced in January.
The new jobs at Methil should be in place by August 4.
But BiFab's Canadian owner DF Barnes has come under harsh criticism from some in the sector for the way it has managed the contract, resulting in the need for new staff.
One source, close to Moray East developers EDP Renewables, said they were "shocked" to discover how the pace of work was progressing at the Arnish yard.
DF Barnes last night strongly denied the contract was being mismanaged.
A spokesman for DF Barnes said there was "no cause for concern" and that the delay to contract's delivery was due to "a change of specification" of the pin piles.
He added: "There are always issues that we have to manage with a contract of this size.
"We've run in to some minor delays but in consultation and agreement with our client, our schedule has been adjusted.
"We continue to work closely with our client and expect the contract to be concluded as per our mutually agreed dates."
However, DF Barnes did admit that none of the pin piles currently being installed in the Moray Firth wind site were made by BiFab.
The other half of the contract is supplied by German manufacturer EEW.
The Scottish firm claimed it was due to "delays" in delivery of steel and "shipping issues".
Procurement firm Deme Offshore, which was put in place to manage building work at the Moray East wind project, refused to comment despite repeated requests to clarify the issue.
Gary Smith, Scotland secretary for trade union GMB, added: "Getting jobs into Methil is good news and we welcome the start back at the yard.
"In terms of any problems with the contract, what we picked up was that it was a slow start, but things are looking better and we certainly won't panic."
A Scottish Government spokesman said he understood "that the management team is committed to delivery of the required pin piles in accordance with their client's needs."