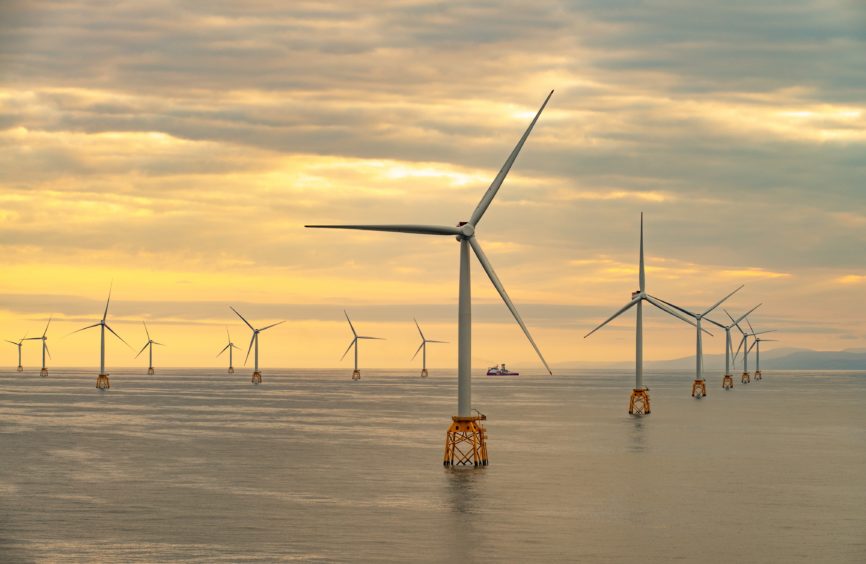 Power company SSE has held firm on its targets for the year despite reporting a dip in customer numbers and the amount of renewable energy it produced in the past three months.
The business, which has its headquarters in Perth, said it made "good progress" in the three months to June despite being hit by "short-term challenges", ahead of its annual general meeting on Thursday.
The Big Six energy provider saw its total number of UK energy customers slide to 5.71 million in the period to June 30, compared with 5.78 million in the same period last year.
Despite increasing the amount of renewable energy it has produced over the past year, SSE said it fell short of its renewables forecasts.
Poor weather over spring and the start of summer meant that it produced around 20% less green energy than in a typical year.
Nevertheless, SSE's green energy output rose by 15% to 1,794 gigawatt hours for the quarter, driven by increased wind power.
Its growth in renewables came as its gas and oil-fired generation output fell by 28.1% to 3,810 gigawatt hours.
Last month the FTSE 100 firm also confirmed plans to close its last coal-fired power station, in Cheshire.
SSE is currently in consultation with staff and trade unions over the proposals to shut the Fiddler's Ferry site by March 2020.
SSE chief executive Alistair Phillips-Davies said: "The early months of our financial year have brought some short-term challenges and some encouraging longer-term developments, but the key months of our financial year lie ahead.
"I am confident we will make good progress in delivering against our strategic priorities, including the five-year dividend plan out to 2023."
SSE also said that its annual net costs and investment expenditure are in line with its original forecasts.
Shares in the company rose by 1.9% to 1,174.5p in early trading.
Recommended for you

Petrofac assessing 'range of options' after share price crash