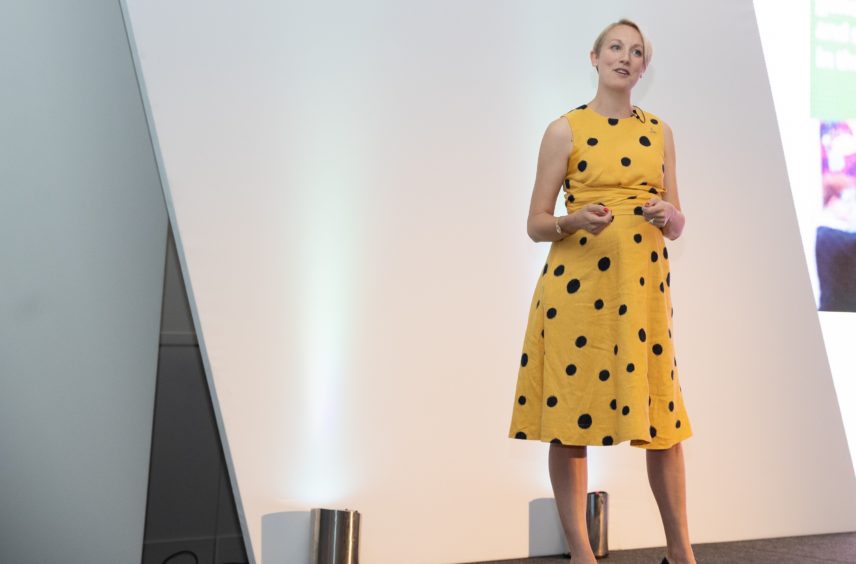 Renewable energy is outstripping oil and gas in terms of the percentage of females working in the sector, according to a new report.
Newly published data by the International Renewable Energy Agency (IRENA) claims that global renewable energy employment peaked at 11 million in 2018, with women occupying 32% of those roles.
The job percentage equivalent in oil and gas is 22%.
IRENA claimed a previous report it commissioned on gender perspectives had shown that "because of its multidisciplinary dimension, the renewable energy field appeals to women in ways that the fossil fuel industry does not".
RenewableUK's deputy chief executive Emma Pinchbeck welcomed the news, but said the sector "must do more" to encourage diversity in the UK.
At present, only 16% of the offshore wind workforce are women.
Under this new Offshore Wind Sector Deal announced in March, the UK wind industry will look to more than double the number of women to at least 33% by 2030.
Ms Pinchbeck described the renewable energy industry as "an aspirational industry" but that, as a consequence, the sector has to hold itself to a "high standard" as a result.
She said: "It isn't surprising that we're drawing in talent, and diverse talent, to our workforce in a higher proportion than other parts of the sector.
"But it is exactly because renewables are held to a high standard that we must do more.
"Diversity is at the heart of the UK's Offshore Wind Sector Deal with Government, pledging that the industry will have at least 33% women employees by 2030."
Recommended for you

Energy bodies warn green growth at 'severe risk' without new support