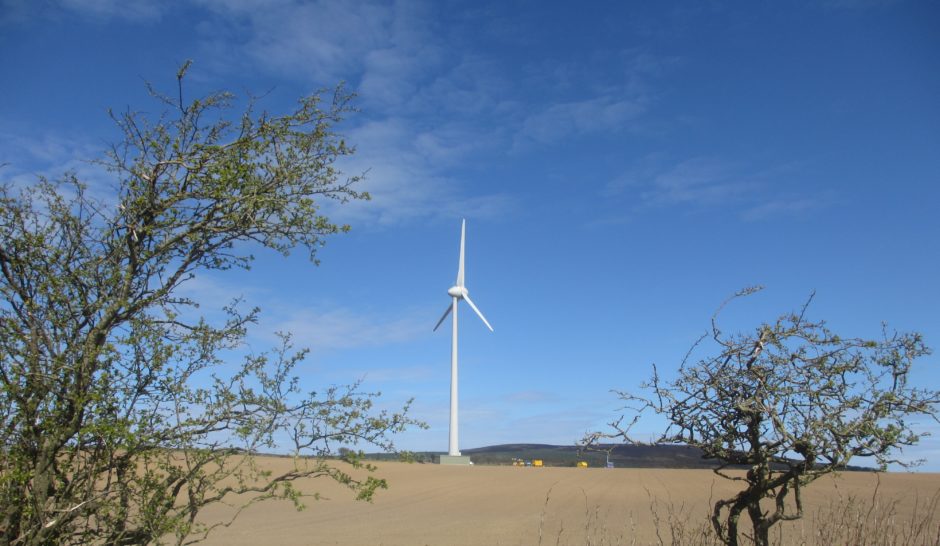 Thrive Renewables and Bristol Energy have announced a power purchase agreement (PPA) for an Aberdeenshire wind project able to power 700 homes.
The Auchtygills turbine is a single, 0.8 megawatt (MW) machine built near Strichen in Aberdeenshire.
The two Bristol-based companies said they were committed to an "ambitious carbon-neutral target" by driving renewable energy growth and making green energy more accessible to all.
Onshore wind investment firm Thrive Renewables amassed pre-tax profits of almost £4 million in 2018.
The firm, which operates two onshore wind farms in Aberdeenshire, turned over £17m in 2018, a 7% increase on the previous year.
The new power purchase agreement (PPA) announced today also includes Thrive's 2.75 megawatt (MW) wind turbine at Ness Point, England's most easterly point, will provide enough energy for 2,225 UK homes.
Simon Proctor, renewables and origination manager at Bristol Energy, said: "This deal is an important part of our purpose to create a sustainable energy company, which has social value at its heart.
"We believe one of the most socially responsible things we can do is to get to supplying 100% renewable energy and this deal will help us in our journey.
"And importantly – the value from the deal is retained locally."
Recommended for you

INTOG wind leasing round opens as Crown Estate backs North Sea decarbonisation