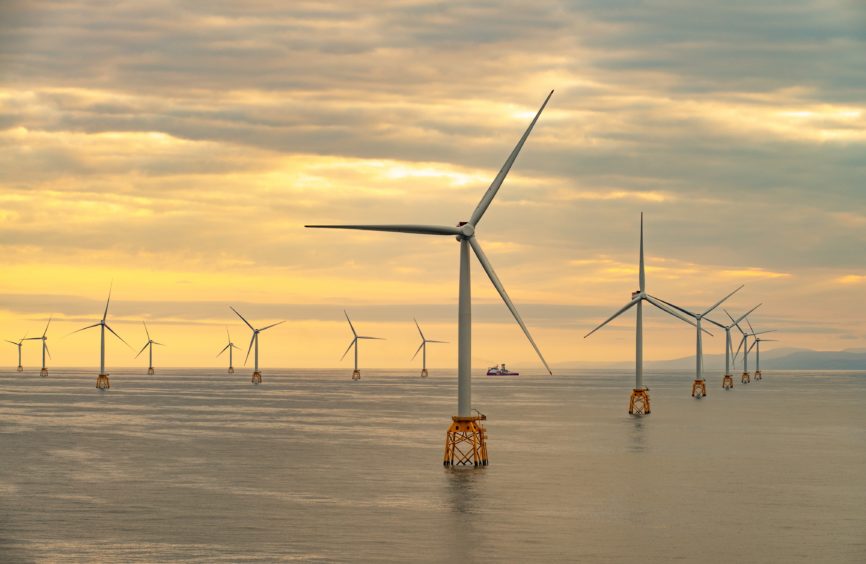 A mammoth 84-turbine wind farm has contributed £460 million to the Scottish economy and created more than 7,000 jobs during the three year development construction of the project.
Data compiled by developer SSE Renewables claims the Beatrice Offshore Wind Farm, situated in the Moray Firth, will also generate an additional £72m and 370 jobs to the country's economy over the 25-year operational lifespan of the project.
But a Scottish trade union claimed last night the proportion of contracts coming to local firms is "a microcosm" of the total investment in the project and that too many deals were being signed outside the county.
SSE Renewables said yesterday the value to the Scottish economy from the wind farm will be £34m per year, yet the value to the UK is more than double that amount, at £72m.
The project will generate £2.4billion to the UK economy over its lifespan, with £1bn expected to come to Scotland.
Jim Smith, managing director of SSE Renewables said the project had "directly and indirectly" employed thousands of workers and contributed to the development of a "world-class" site.
He added that the wind project would "deliver a multi-billion pound boost to the UK economy" for decades to come.
Last night GMB Union claimed the wind project only tendered for a fraction of local content during its construction.
Gary Smith, GMB's Scotland secretary, said Scottish firms are currently "scrapping" for a "reasonable share of their own renewables industry".
He added: "Let's not forget that this is a bill-payer funded project and will power more than 450,000 homes, but yet only a quarter of that value is going into the Scottish economy.
"This is yet another example of the problem we're facing here at home with our renewables industry."
Fabrice Leveque, policy manager at trade body Scottish Renewables, said the new figures show that offshore wind is "just beginning to build-out in Scotland" and will benefit north-east communities through "jobs and increasing the prosperity of the communities in which they are located."