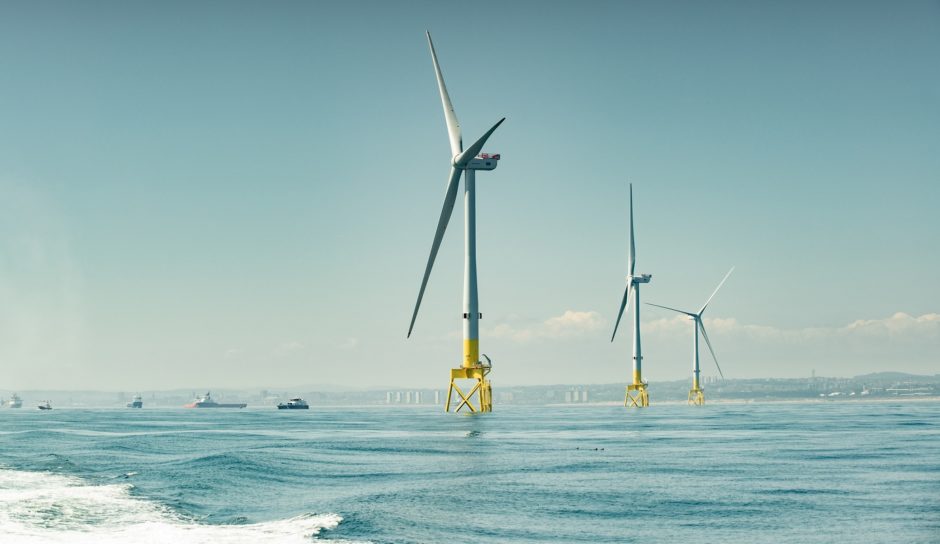 The Swedish developer of the offshore wind farm situated in Aberdeen Bay has revealed where £150,000 will be spent within the north-east community.
Vattenfall, operator of the 11-turbine European Offshore Wind Deployment Centre (EOWDC), said yesterday it will invest in scores of community projects and provide a " lasting legacy" to the region.
The EOWDC has vowed to provide the funding each year of its 22-year lifespan.
Vattenfall tabled an extension to take the operational life of the wind farm to 25 years in April.
A confirmed a £8,536 investment will be made in to a development trust in Fittie near Aberdeen to kit out the community hall with a new environmentally sustainable heating system, while an education facility near Tarland that services several local groups will receive £15,000.
The fund will also look to further electric vehicle (EV) implementation in Aberdeenshire with a £15,000 investment for transport for those with special needs, and £10,000 for a EV charging point feasibility study in Huntly amoung other donations.
Labour's Aberdeen MSP Lewis Macdonald said: "The Fittie Community Development Trust is doing some great work in the local community, and it's good to hear that they have been awarded this funding.
"Their plan to install a sustainable heating system in the community hall is a worthwhile initiative, and I hope the funding will help their plan come to fruition."
The £150,000 a year Unlock our Future Fund was designed in conjunction with local community feedback to ensure the money is spent on  projects and activities that support local communities as they shift to a more climate friendly future.
The application process is managed by independent grant-making charity Foundation Scotland.
Vattenfall said the next application round will open in early 2020.
Natalie Ghazi, Vattenfall's local liaison and project communicator said the funding helping communities "accelerate their journey to fossil free living".
She added: "It's great to see the creative and innovative ideas and projects from the local community that will now come to life through the Unlock our Future Fund."
Community Champions Panel chairman, Hamish Vernal described the applications as "a very competitive first round of funding".
He added that Aberdeen and the surrounding areas have "a reputation as a home of innovation".
He added: "That passion for innovation shone through in the successful applications with forward thinking community groups looking and readying for a sustainable, fossil free future."
Recommended for you

ScotWind – Who's in the running with the results due imminently?