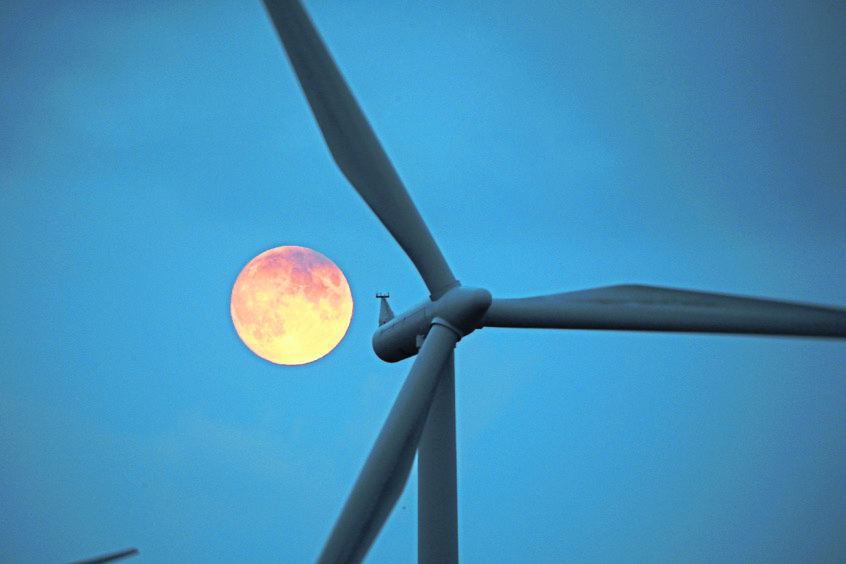 The UK hit a new target for wind power generation in 2018, according to new figures produced by the Department for Business, Energy and Industrial Strategy (BEIS).
Annual wind energy provided to the grid achieved record levels of 17.1% last year, up from 14.8% in 2017.
The annual Digest of UK Energy Statistics found that 91.% came from onshore wind, while 8% was produced from offshore wind.
The document shows that overall, renewables generated a record 33%.
Low carbon generation (renewables and nuclear) hit a record 52.6%. Nuclear fell to 19.5%, gas fell to 39.5% and coal dropped to a record annual low of 5.1%.
Renewable energy generated 29.2% of the overall total in 2017.
RenewableUK's deputy chief executive Emma Pinchbeck said: "These record-breaking figures clearly show that investment in renewables and the Government's championing of offshore wind is delivering rapid change to our energy system.
"As well as helping keep prices down for consumers and boosting the competitiveness of our businesses, renewables are a huge economic opportunity, bringing employment and investment to all parts of the UK.
"But to achieve its net zero ambitions, the new Government needs to go further and faster – and the first steps should be removing the barriers to onshore wind which is our cheapest source of power, and building on our successes in innovative technologies like tidal energy and floating wind where the UK can be a world leader."
Recommended for you
X

Mammoet to acquire rival heavy lifter