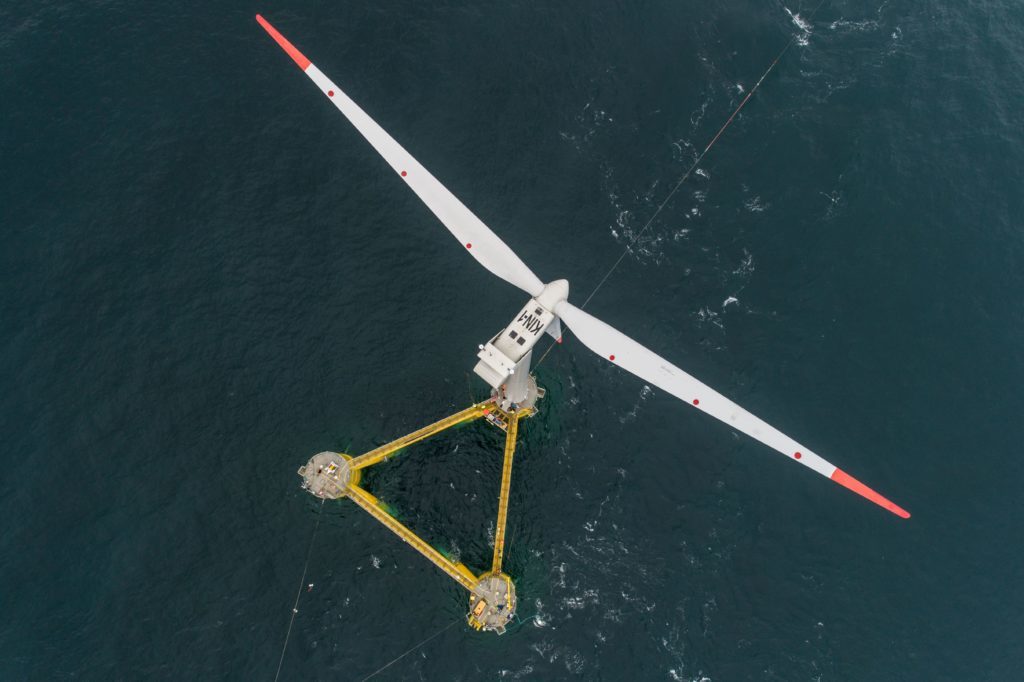 The Kincardine Offshore Floating Wind Farm project will use First Subsea to undertake platform mooring connection work, off the coast of Aberdeen.
First Subsea, a subsidiary of Aberdeen-based First Tech Group, will use 21 workers on the project.
The five turbine Kincardine project is located nine miles off the coast of Aberdeen.
First Subsea secured the deal with the development's Spanish developer and construction company Cobra Group.
In February, Spanish firm Navantia was named as the company who will be used for construction of the five turbines at the Kincardine site.
The Spanish state-owned firm was named last year as one of the firms in the running for the giant Moray East wind project's fabrication contract.
However, it was revealed by Energy Voice the firm had reported almost £850 million in losses since 2005, an average of £70 million each year.
Known mainly as a builder of high-tech military and civil ships, Navantia is run under the fiscal control of Spain's finance ministry.
The state-owned firm has made over £350m government-backed loss since 2015.
The development's five turbines will be constructed at Navantia's Fene yard in Spain before being transported to the Aberdeen site.
Construction work will begin in May with fabrication and assembly to take place in April 2020.