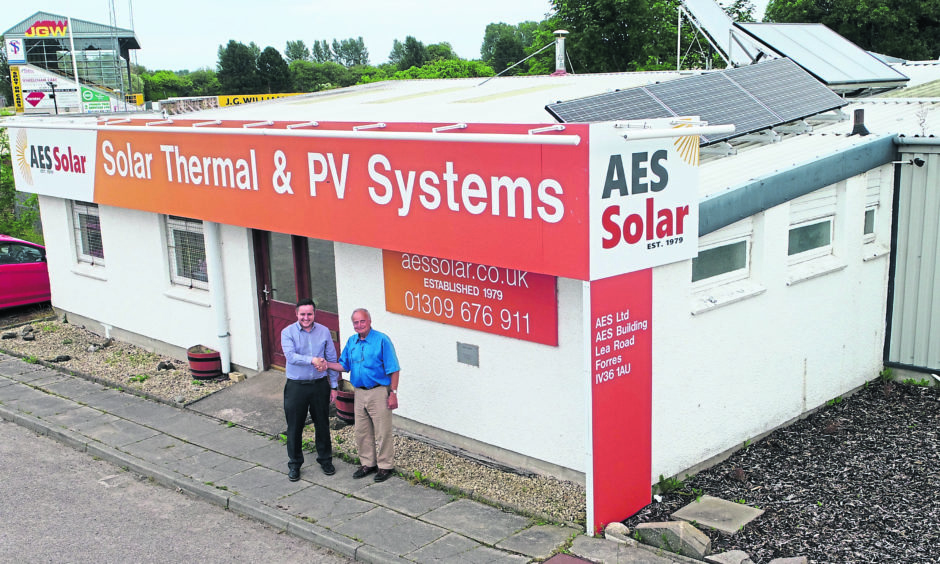 A solar energy manufacturer in Moray is set to expand and create jobs, thanks to almost £200,000 of funding.
AES Solar has secured up to £196,700 investment from Highlands and Islands Enterprise (HIE) to aid its expansion.
Plans include extending the workshop space and buying extra plant and equipment to increase the company's manufacturing and design capacity.
There will be an improved sales and marketing strategy to boost the firm's market share in the UK and internationally.
The project should increase the workforce from 14 to 19 full time equivalent posts, increase international sales by up to £157,000 and raise turnover by more than £1 million.
New posts will include a technical engineer, marketing manager and sales manager.
There will also be a placement for a marketing graduate.
Founded 40 years ago, AES Solar is the longest established solar company in Western Europe.
It is the only firm in Scotland to design and manufacture solar thermal panels, as well as specialising in the installation of solar thermal and
solar photovoltaic systems.
Under managing director, George Goudsmit, it has continuously evolved to become Scotland's solar experts, including the latest advances in battery storage, electric vehicle charging and off-grid systems.
The firm also has a track record in research and development, partnering with leading academic institutions and commercial players.
HIE business development account manager Scott McKnockiter, said: "Demand for renewable energy solutions, such as those produced by AES, is expected to increase exponentially as we move towards a carbon neutral economy to counter the climate emergency.
"We very much welcome the company's latest ambitions to increase its market share and international trade, and to strengthen its role as a local employer, and are delighted to be able to support these plans."
George Goudsmit, AES managing director, said: "The demand for self-generated clean energy has never been stronger and this will only grow as we move towards the UK's net zero carbon emission target.
"This expansion and increased workforce will allow us to continuously meet the demand of the UK's clean energy requirements.
"We are extremely proud of our history and connection to the Moray area.
"The ongoing support from HIE will allow us to continue fostering local talent through graduate schemes and modern apprentices while remaining a proactive and supportive figure within the local community and economy."
Recommended for you

Bangladesh leans to coal power as renewables face challenges