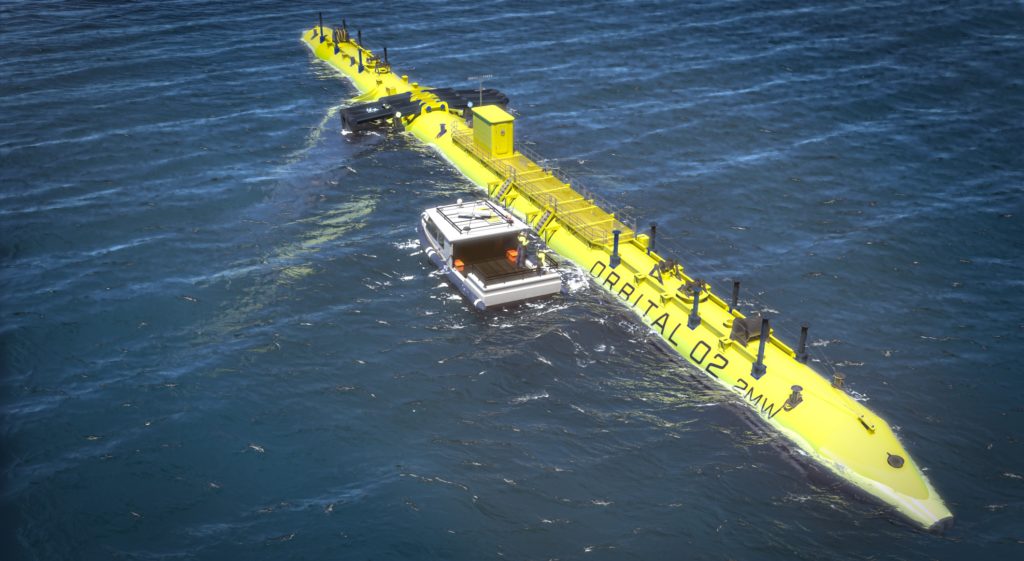 Orkney-based tidal energy firm Orbital Marine Power has announced a manufacturing deal with a Welsh firm.
The contract will see Faun Trackway construct four steel anchors and a mooring connector for Orbital Marine's new O2 tidal stream turbine.
The deal is not thought to be substantial but is part of a larger package of deals for the overall design and construction of the new floating tidal turbine.
Once complete, the O2 tidal array will be installed in the Fall of Warness, Orkney, where Orbital has an existing berth and grid connection with the European Marine Energy Centre (EMEC).
Andrew Scott, Orbital Marine Power chief executive, said: "This is a transformational project for Orbital, and for the tidal sector, and these anchors will have the important job of holding the O2 on station so it can generate gigawatt hours of clean, predictable power from the strong tides we have around Orkney – so we are delighted to be engaging the experience and precision of FAUN Trackway for this critical supply."
Earlier this year, Orbital Marine announced it had added nine additional workers to its roster, some of whom relocated from London, due the success of the business in 2018.
The firm currently employs nearly 40 staff from its offices in Orkney and Edinburgh.
Orbital Marine Power, formerly Scotrenewables, reported an industry benchmark in August as the SR2000 tidal turbine generated more power in the past year than the entire Scottish marine energy sector managed in the 12 years prior to its launch.
Gareth Williams, engineering manager for Faun Trackway, said: "We're excited to get involved and provide value to this great project.
"The manufacture of the anchor structures and bespoke mooring connections will fully utilise our design for manufacture (DFM), engineering and production methodologies to provide a cost effective solution for Orbital.
"Components will be manufactured, tested, inspected and coated to stringent DNV standards to ensure the high integrity components stand the test of time."
Recommended for you

Marriage plans for wave energy and offshore wind in Scotland