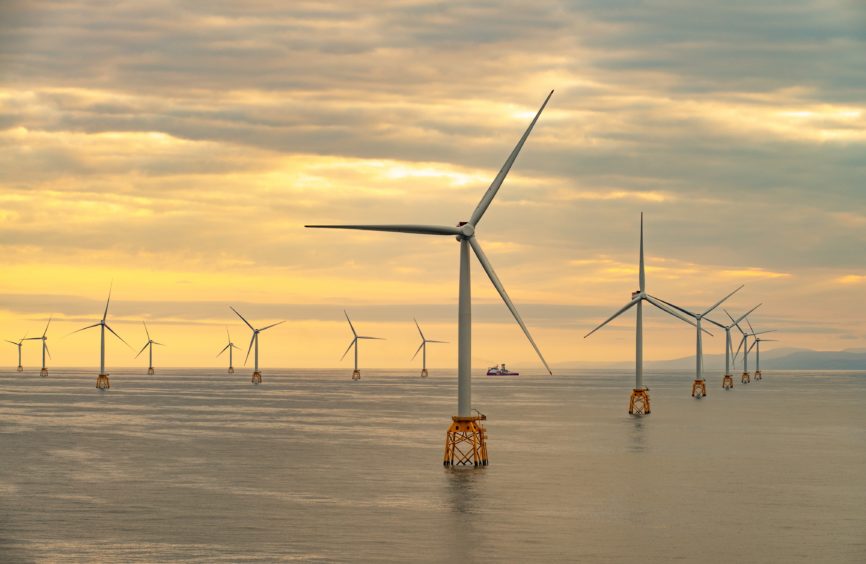 A huge Highland wind project has pushed the UK to the top of the European installed capacity league table.
The 84-turbine Beatrice Offshore Wind Farm, situated near a former oil field in the Moray Firth, was officially opened by developer SSE Renewables last month.
It is able to power up to 450,000 homes in the UK.
The 588 megawatt (MW) project, when combined with other installed wind farms in the first half of 2019, makes up the lionshare if the total UK capacity of 931 MW.
Across, Europe, 1.9 gigawatts (GW) of new offshore wind was installed in the first half of the year, up from the 1.1 GW added in the same period in 2018.
According to WindEurope, the UK (931 MW), Denmark (374 MW), Belgium (370 MW) and Germany (252 MW) accounted for these installations.
Nick Sharpe, director of communications at trade body Scottish Renewables, said: "These new figures show clearly that the work being done on renewable energy projects across Scotland, and particularly at the Beatrice offshore wind farm in the Moray Firth, is having real results on a global scale.
"The economic benefits which projects like Beatrice bring to Scotland cannot be underestimated, and with news that Glasgow may host the COP26 conference we look forward to the industry's continued expansion north of the border as we work to displace the carbon emissions which cause climate change."
The Beatrice project is a joint venture partnership between SSE Renewables (40%), Copenhagen Infrastructure Partners (35%) and Red Rock Power Limited (25%) with development, construction and now operation led by SSE Renewables.
Located eight miles off the Caithness coast, the wind farm is also currently the fourth largest offshore wind farm in the world.
Totalling £2.6 billion, three year project came in £100 million under budget.
Paul Cooley, director of capital projects for SSE Renewables, added: "The delivery of Beatrice reaffirms the UK's leading position in the offshore wind market, and is another make step forward in the transition towards a net zero future.
"The UK will need to develop further projects similar to Beatrice in the next to 10 to 15 years if we are to reach net zero greenhouse gas emissions by 2050.
"At SSE Renewables we will use the blueprint of Beatrice as a platform from which we can continue to power forward the UK's leadership position in the European offshore wind energy industry."
Recommended for you

Offshore Energy industry and its role in security and a low carbon future