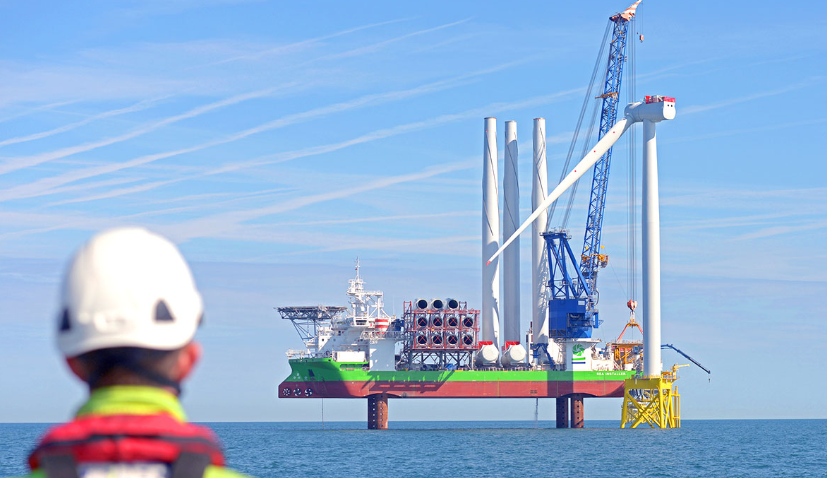 Spanish utility and Scottish Power Renewables parent group Iberdrola is selling a stake in a UK offshore wind farm to a unit of Macquarie Group for £1.63 billion.
Institutional investors are becoming more inclined to invest earlier in large offshore wind projects for the steady income from long-term power purchase agreements.
For Iberdrola, the 40% stake sale in what's expected to be world's largest offshore wind farm will help it meet its target of delivering 10 gigawatts (GW) of offshore wind over the next few years.
The annual income from the East Anglia One site will be about £400 million pounds, according to Tom Harries, an offshore wind analyst at BloombergNEF in London.
While sales of offshore wind farms may be down from last year, a recovery is likely.
"Projects are massive so it only takes a handful for it to rebound," Harries said.
The deal comes as wind generated more than half of the UK's energy needs last week. Wind's role in Britain's power mix has also come into focus after the country was hit Friday by the largest power outage in years after failures at a gas-fired power station and an offshore wind farm.
The 714-megawatt (MW) project off the U.K.'s east coast, which is expected to start operations in 2020, will generate enough power for 600,000 homes, according to Iberdrola.
The facility is valued at £4.1 billion pounds based on the transaction with Macquarie, the Spanish company said in a statement.
The operation has a capital cost of £2.5 billion pounds.
It's also the second major wind farm deal for Macquarie in less than a week.
Macquarie Infrastructure and Real Assets announced a deal August 7 to buy renewables developer Ocean Breeze Energy, which owns a 400-megawatt wind power project in the North Sea, from Italy's Unicredit SpA.
The sale of East Anglia One is part of Iberdrola's 3.5 billion-euro ($3.9 billion) asset rotation program first announced in 2018, which also includes the disposal of its liquefied natural gas business in June.
The deal will not have an impact on the group's results for fiscal 2019, Iberdrola said in a statement Monday.
Iberdrola rose as much as 0.9% to 8.90 euros in Madrid, the highest since July 3. The stock is up 26% this year.
The Spanish utility was advised on the deal by Santander CIB.
Recommended for you

Asia's offshore mega wind farms risk delays from ship shortage