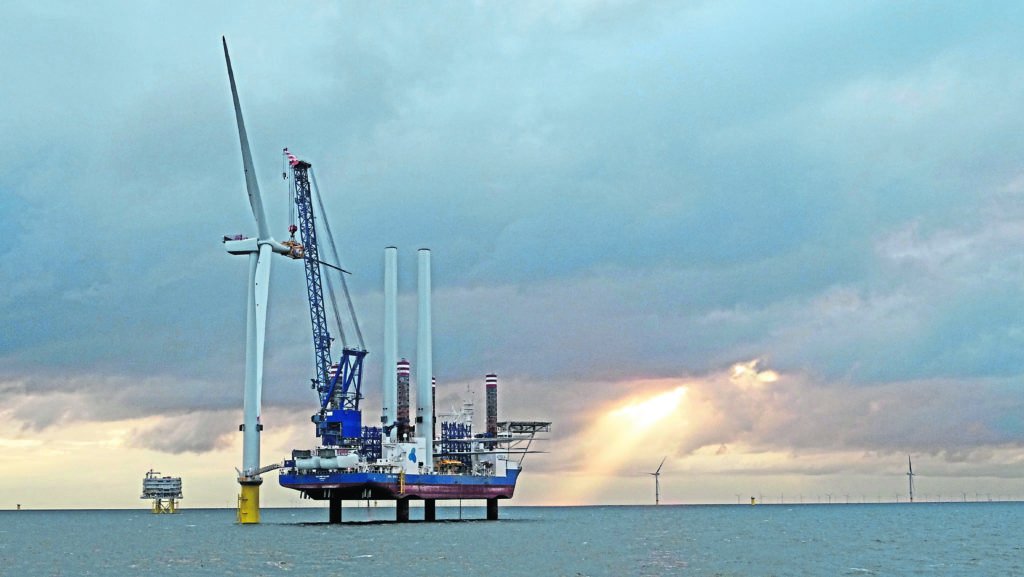 The speed of growth at Danish company Orsted will allow it to outpace other former oil firms who have transitioned to offshore wind, according to research group Macquarie.
The renewable energy giant, formerly Dong Energy, changed its name as it shed its oil and gas assets in favour of offshore wind in 2017.
Macquarie alternative energy analyst, Keegan Kruger, said that since then Orsted had gone "head-to-head" with big transitioning energy firm such as Shell and Equinor "and won".
He added that he believed Orsted would continue to "maintain a competitive edge" over its rivals, both in Europe and the US, as it leverages its existing offshore wind footprint to win additional capacity.
Mr Kruger also said he believes Orsted will "surpass" its 15 gigawatt (GW) target by 2025, thanks to its lower cost production in offshore wind assets in the UK and Germany.
It has also recently announced significant contract wins in the US offshore wind market.
Mr Kruger added that his analysis of Orsted's growth could even be "too conservative, given the additional auctions post 2019 we are not taking into account.".
But he did warn that a recent power-outage could present problems for the firm if continued.
He said: "While we anticipate that Orsted's projects will be delivered on time, there is a risk there could be delays.
"In 1H 2019, curtailment and outages led to lower earnings.
"In addition, under-construction Hornsea One lost load in August, which led to a system-wide power failure in the UK."
Recommended for you

Big oil eyes South Korean offshore wind