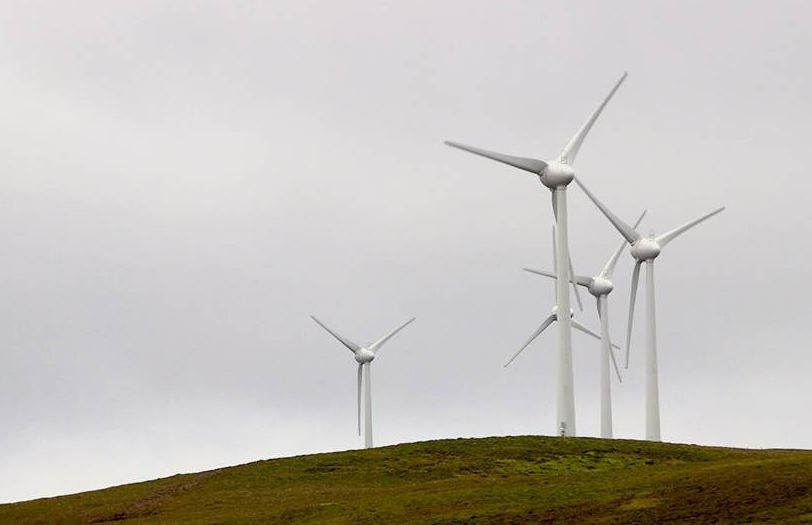 Councillors are being recommended to object to a proposed 17-turbine wind farm near Inveraray in Argyll when its planning committee meets tomorrow.
Argyll and Bute Council is being asked to respond to a Scottish Government consultation on behalf of Coriolis Energy.
The site of Blarghour Wind Farm is 4.35 miles north west of Inveraray and the turbines would be visible from the villages of Dalavich and Inverinan.
Turbines would be a maximum ground-to-tip height of 447ft and there would be an access track to the A819 Inveraray to Dalmally road.
In a report before the planning committee, officers write: "Blarghour would introduce prominent and large scale wind farm visibility extensively around Loch Awe affecting areas with currently limited wind farm visibility.
"The wind farm would be obvious in most views from around the Loch and although the area along the routes is largely wooded there are continuous glimpses, panoramic openings and framed views which are important highlights of the scenic landscape experience when traveling along these routes.
"Blarghour would form a key feature on the horizon. It would often be in the focus of the view, in several views diminishing landscape scale or dominating the view.
"These views would also be extensive along the western and eastern shoreline and from the open water, impacting on any water-based recreational activities such as fishing and boating."
The council is being asked to respond to the Scottish Government's Energy Consents and Deployment Unit (ECDU) Section 36 consultation for the wind farm.
So far there have been 105 letters of representation made to the Scottish Government's Energy Consents Unit with 65 in support and 40 objections.
Supporters cite the positive impacts of farm diversification and economic benefits. They also praise the habitat management plan and say wind farms are the least obtrusive way of generating power.
Objectors say there will be an adverse impact on the landscape, that the scale and siting is unacceptable and Loch Awe is already a significant producer of renewable energy.
The council officers are also of the opinion that the development could have an adverse impact on soil and peat resources.
Recommended for you

Scottish wind farm decision deemed 'affront to local democracy'