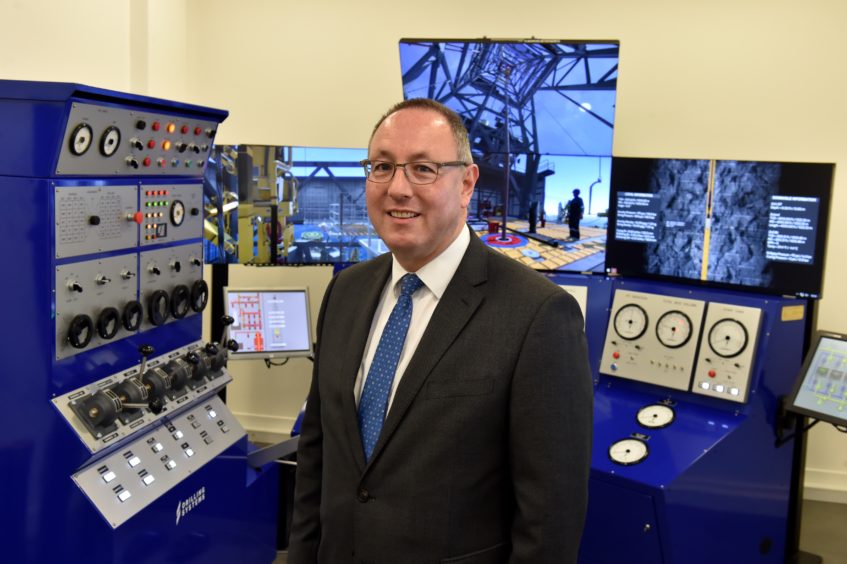 The Oil and Gas Institute at Robert Gordon University (RGU) has been renamed in response to "customer demand", its director said.
Paul de Leeuw, director of the Energy Transition Institute (ETI), said the organisation's new identity was a "natural progression" and that the landscape for industry and the market was changing.
Mr de Leeuw said clients were trying to understand what the future will look like and how they need to "reshape themselves".
The institute will be at the forefront of "thought leadership" and will be ready to ask the "hard questions", he said.
ETI will keep working on projects and providing consultancy services, as well as operating drilling simulators for training purposes.
And the organisation will continue to help RGU position itself as the "main energy university", Mr de Leeuw said.
He said a recent workforce dynamics report from RGU and skills body Opito was a catalyst for the decision to rename the institute.
A report from the UK Government's Committee on Climate Change in May recommending a new emissions target of net-zero by 2050 was also influential.
The workforce study said the UK oil and gas industry would need to attract 25,000 workers by 2025.
In that period, 4,500 workers would be required in roles that don't currently exist, like automation and data science.
Mr de Leeuw said the report showed industry would have to find "different types of professionals".
He also said people had to start thinking of the North Sea as an energy basin, rather than just an oil and gas province.
Recommended for you

Jobs 'pay cut' warning in switch from oil and gas to renewables