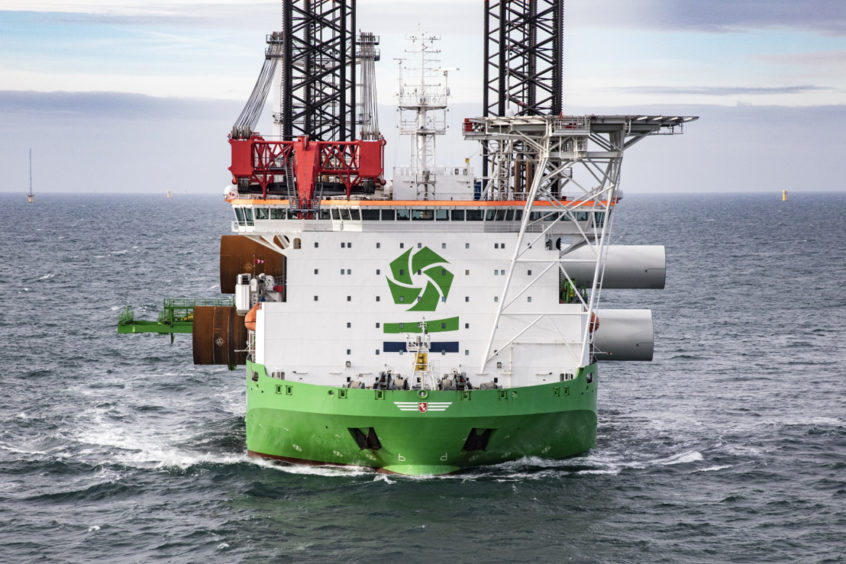 Belgian manufacturing group Deme Offshore has announced it has been awarded a multi-million construction deal for EDF Renewables' Saint-Nazaire offshore wind farm.
The firm, as part of a consortium including Eiffage Metal, will design, fabricate and install 80 stell foundations 12 miles off the coast of the Guerande peninsula in western France.
The Saint-Nazaire project is the first offshore wind farm ever built in France.
The total contract amounts to over £410 million.
Deme Group, who were brought in by Moray East Offshore Windfarm to whittle down tender candidates in 2018, consolidate its entire subsidiary offshore energy businesses to create Deme Offshore earlier this year..
Deme Offshore's oil and gas services include offshore civil works, rock placement, heavy lift, subsea construction, umbilical laying and the installation and decommissioning of offshore platforms.
It reported £2 billion in turnover in 2017.
Jan Vandenbroeck, general manager of French subsidiaries at Deme, said: "We are honoured to be awarded the first major EPCI foundation contract in France and to contribute to the country's ambitious energy transition targets.
"The contract highlights our technical expertise in providing innovative solutions for the offshore wind industry.
"The Saint-Nazaire project will deliver drilled monopiles, a new step forward in the offshore wind industry."
The first foundations will be installed at the 480 megawatt (MW) wind site during the first half of 2021, with completion being planned for summer 2022.
Antoine Bresolin, general manager at Eiffage Metal, added: "Eiffage is very proud to contribute to the first offshore wind farm in France.
"Already involved on this market in North Europe, where Eiffage Metal, through its subsidiary Smulders, has gathered lots of references for offshore wind farms in Belgium, Germany, United Kingdom and the Netherlands, our group will now develop its know-how in French waters."
Recommended for you

Asia's offshore mega wind farms risk delays from ship shortage