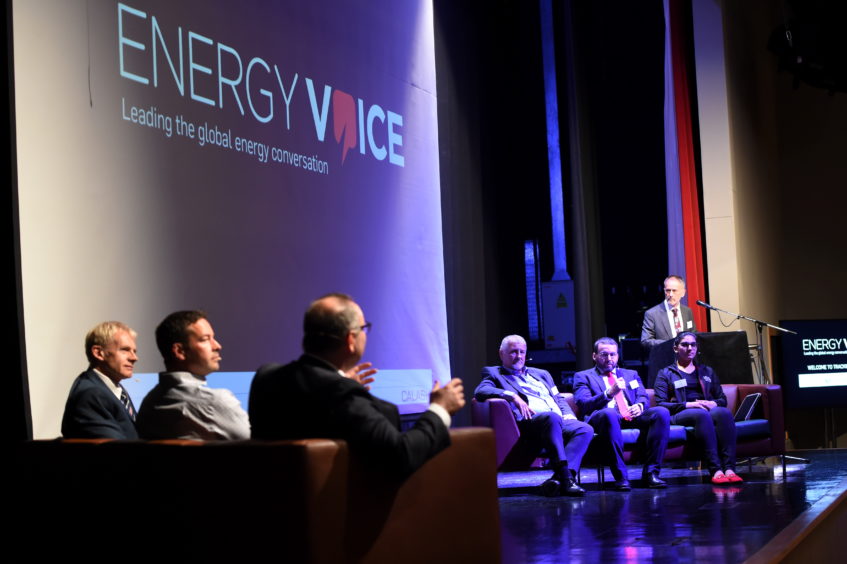 Growing pressure around climate change for the global energy industry, including the UK North Sea, was brought into focus at an industry event last night.
Around 300 people attended the "Tracking Transition" seminar at the International School of Aberdeen, hosted by Energy Voice.
The audience heard how immediate commercial issues are "forcing" firms into action on the energy transition, such as reduced investor confidence affecting how they are valued.
Meanwhile energy giant BP said it intends to respond to calls for transparency on its investments, but the commercial environment, with fewer returns on renewables than fossil fuels, still brings "tension" on climate change.
The event discussed the "massive opportunity" for oil and gas to work together with renewables in the UK sector, and the need to give better visibility to energy transition efforts in the North Sea.
Iain Gallow, senior project manager at consultancy Calash, argued this is the "new normal" and that the world should not necessarily be looking to oil companies for the way ahead.
He said: "I don't think we should necessarily be looking to them for direction. What they do needs to be profitable and ultimately they have to satisfy their shareholders and that is always going to take precedence.
"But if we influence society, who are their shareholders, then ultimately that is a better way of creating the outcome that we need for the energy transition going forward.
"There is a massive disparity between what the majors are doing and what some of the smaller operators are doing and there is no doubt that some of them will find it much more challenging to carry on the journey."
Mr Gallow said that firms which have not already positioned themselves as "energy" companies, rather than just oil and gas, must make efforts to rebadge themselves in the coming years.
The event was moderated by Mike Tholen, upstream policy director at industry body Oil and Gas UK.
Joining Mr Gallow on the panel was Paul de Leeuw, director at the Energy Transition Institute at Robert Gordon University (RGU), Gunther Newcombe, operations director at the Oil and Gas Authority (OGA), Gardiner Hill, vice president of carbon management at BP, and Neil Smith, partner at law firm Burness Paull.
The event also heard from Aman Narain, a 17-year-old pupil at the international school who has lived in oil and gas cities around the world and studied in Aberdeen for the last six years, on her hopes for the industry on the energy transition and gender parity.
Gardiner Hill, in a new role for the energy firm focussed on climate change science, said the transition is on the minds of BP's shareholders.
At the energy giant's AGM this year a resolution from investors who are part of Climate Action 100+ was passed, seeking more transparency on how the company's strategy is consistent with climate goals.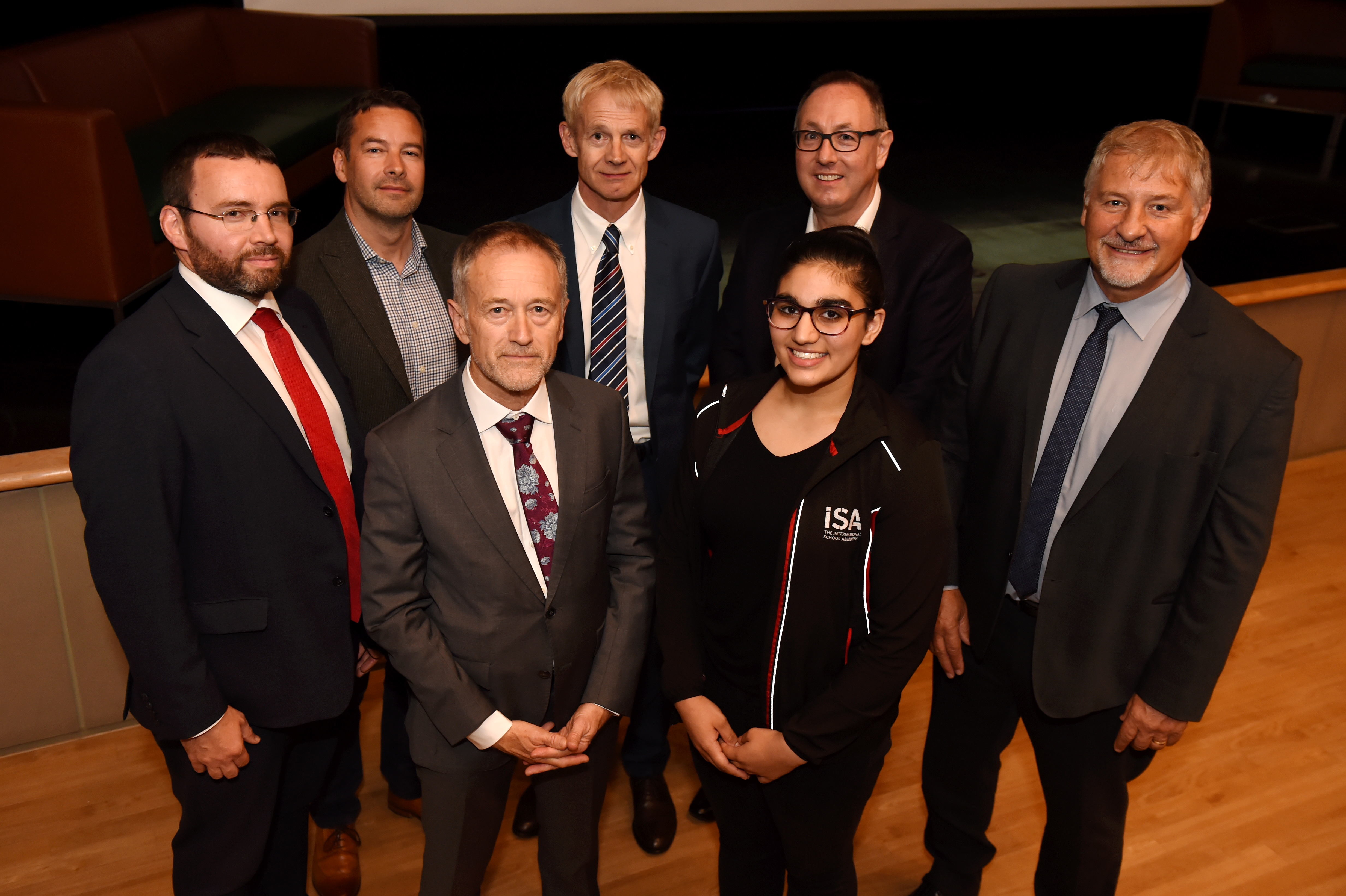 Mr Hill said BP is planning an event to respond to that later this year.
He added: "There's increasing interest in the last 12- 18 months on climate change. We're seeing that, not only from our own employees who get deeply engaged, but from our shareholders.
"We're thinking about what our company will look like in the longer-term and what transition is appropriate for BP. Once you decide what kind of company you want to be – an energy, oil, gas or utility company, then you can decide on the appropriate transition.
"We're thinking about that deeply and will be announcing things on an ongoing basis because there's a lot of interest from shareholders and different constituents on how we're thinking about that."
However, he added that current commercial environment can inhibit change for companies seeking to invest more in renewables and cleaner forms of energy.
He said: "One thing that inhibits change right now is the ability to invest large amounts of capital in new energies to get the same returns on oil and gas. That's why climate change has a little bit of that tension."
Mr Hill also discussed the importance of taking a local approach to the global challenge.
He said: "When we talk about climate change, we typically talk about it globally and that makes it very difficult for us to deal with so it is realty important that we focus on the regional issues for climate change. So what is important to the UK for climate change?
"What are the local issues and how do we respond to that and support these countries and our customers to deliver on their climate ambitions? That's how we see BP's role."
MASSIVE POTENTIAL
The "massive potential" for offshore wind and other clean energy sources working with the oil and gas sector was a major talking point at the Tracking Transition event.
Gunther Newcombe, operations director at the Oil and Gas Authority (OGA), outlined a range of projects, such as carbon capture experimentation and hydrogen developments, currently going on in the UK.
However, he said many have poor visibility and that a more joined-up approach is needed.
He added: "There's a lot going on in the UK offshore and it doesn't have much by the way of visibility. Be it C02 projects, hydrogen projects. They're on quite a small scale but there's lots happening and I think the industry needs to talk more about what it's doing.
"I've been involved in a number of studies with companies, other regulators. There is so much happening but it has no visibility and I think the oil and gas industry is very poor at promoting itself as an energy sector. There's pockets going around everywhere, it just needs to be more joined up with a higher profile."
Meanwhile professor Paul de Leeuw, director at the Energy Transition Institute argued that it is this generation that needs to make the effort to make an impact in terms of developing new skills and technologies for cleaner forms of energy.
He said: "This industry has a hell of a big role to play.
"The change we are going to see in our society is probably going to be the most radical change we have seen in a very long time.
"The approach we take and the people we need, is going to be fundamentally different."