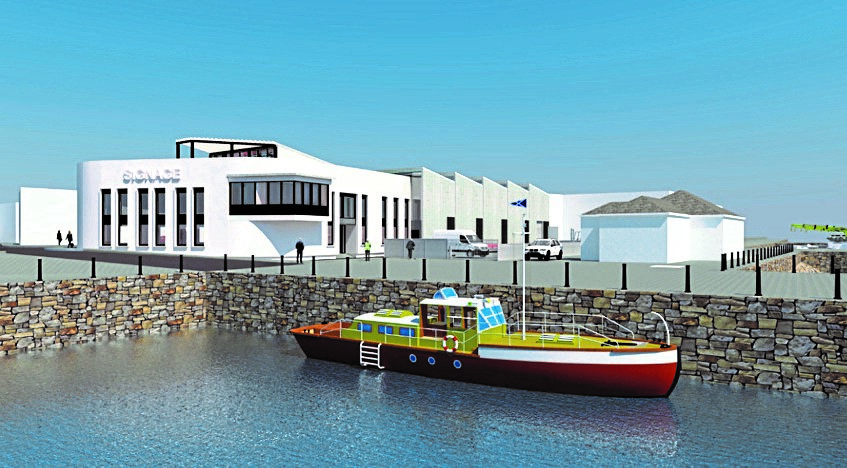 Bosses of an offshore wind project which will have its HQ in Fraserburgh have revealed construction will create up to 2,000 jobs in the area.
Moray East Offshore Windfarm will also create around 100 permanent jobs in the town for maintenance and operation once it is up and running.
The aim of the project is to have 100 of the largest wind turbines in production working offshore in the Moray Firth.
And the expectation of job creation has been talk of the town.
Craig Milroy, the communications manager for Moray East, said: "The
accurate level of employment this project will create is quite hard to gauge. There is roughly 300 to 400 people involved in the cabling side of things just now.
"Usually there's three or four people to one aspect of the development, so the peak employment offshore may be between 1,100 and 1,300 people at a given time.
"It's hard to say accurately, but it will be up to 2,000 jobs created in the construction phase.
"In the longer term, we're not sure what it will settle down to, but we expect around 100 permanent jobs in Fraserburgh for the lifetime of the project."
Construction has begun for the on and offshore aspects of the 950MW project.
At Fraserburgh Harbour this includes the demolition of some buildings at the harbour to make way for the new marine centre, which will act as the operations base.
Work at the site of the New Deer substation has already started.
Project director Marcel Sunier welcomed Banffshire and Buchan MSP Stewart Stevenson for a tour of the company's temporary marine centre in Dalrymple Hall this week.
Mr Sunier said: "Our marine centre here in Fraserburgh is a building we wanted to be really appealing to make our presence known and attract people to work with us.
"The shops will have more business in our peak times, the hotels will be busier due to people needing accommodation when visiting and the businesses in the town will benefit. We've had such good feedback so far, everyone is very positive."
Mr Stevenson said: "This concretes Fraserburgh's place in the sustainable future and creates good quality jobs building on the maritime history of this town."
Recommended for you

Tech giant Amazon announces investment in 'major' Scottish offshore wind farm