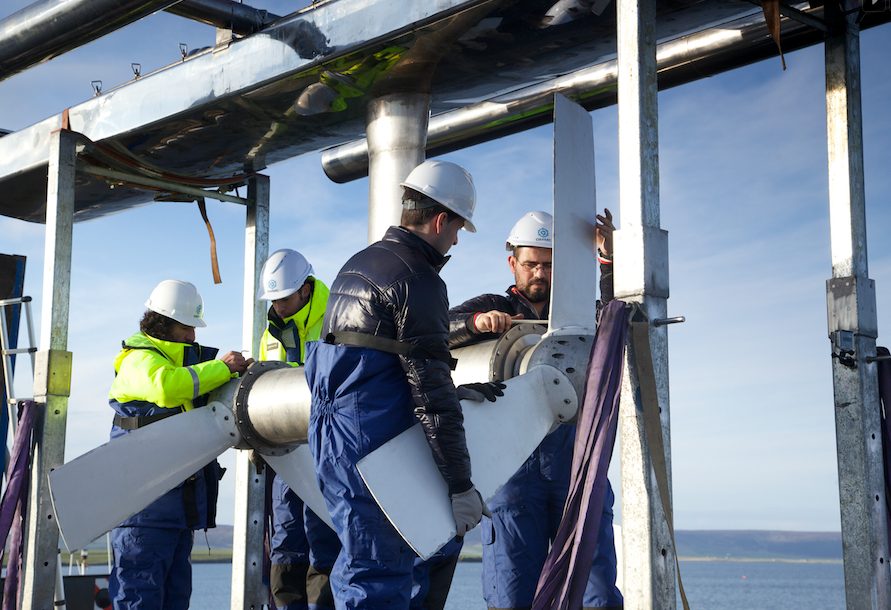 The European Marine Energy Centre (Emec) has announce it has signed a Memorandum of Understanding (MoU) with renewable energy firm Enel Green Power.
The deal, understood to be for the purpose of knowledge sharing in marine energy technology, will see Orkney-based Emec look to share testing and collaborate with the Italian multinational firm.
Emec said the partnership will "address a gap in independent marine energy testing against international standards".
It added that the collaboration will seek to "increase credibility and trust" in the sector and progress investment.
Rob Flynn, international development manager at Emec, said: "Emec is very happy to collaborate with EGP on supporting marine energy development.
"As an independent test lab, EMEC is at the cutting edge of assessing marine energy technologies. EGP is a global leader in renewables, and with first-rate technology due diligence processes.
"This project will help us learn from each other and drive the marine energy sector forward."
Enel Green Power is a subsidiary firm of Enel Group, one of the Europe's largest utility firms.
It has a number of onshore wind farms in Europe and North and South America.
Fabio Fugazzotto, Head of Marine Innovation at Enel Green Power, added: "This cooperation will allow us to share our expertise and know-how on marine energy with EMEC, leveraging on lessons learned and internationally recognised evaluation standards, with the aim to explore future opportunities in the ocean energy sector."