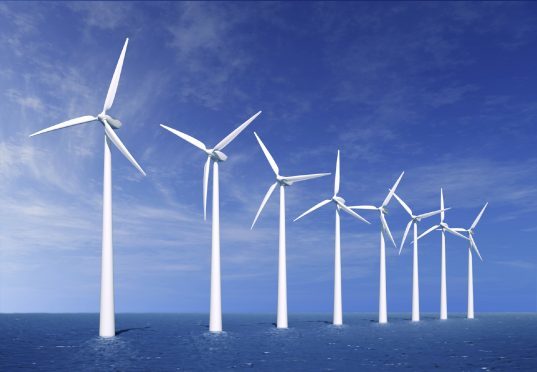 A subsidiary firm set up to develop the £2 billion Neart Na Gaoithe (NnG) offshore wind farm has applied for an electricity generation licence.
It is understood Edinburgh-headquartered Neart na Gaoithe Offshore Wind Limited, a subsidiary of project operator EDF Renewables, has applied to the UK Gas and Electricity Markets Authority.
The 53-turbine project is set to begin construction this year in the outer Firth of Forth.
The 450 megawatt (MW) development is planned 18 miles off the coast of Fife.
French firm EDF Renewables purchased the NnG wind farm from Mainstream Renewable Power in 2018.
The development received Contract for Difference (CfD) consent in 2015 for a maximum of 75 turbines, which it reduced to 53.
Italian firm Saipem, who worked on the Hywind project off Peterhead in 2017, is understood to have scooped the multi-million engineering, procurement, construction and installation (EPCI) deal to construct the wind turbine jackets.
In 2016, a consortium group committed to providing backing worth £500 million for NnG, but progress was slowed down by a lengthy legal battle with the Royal Society for the Protection of Birds (RSPB).
The RSPB said NnG, along with two other proposed wind farm developments, presented a serious threat to sea birds.
But last year the UK Supreme Court denied the bird preservation charity's application to appeal an earlier ruling which found that permissions granted by Scottish Ministers for NnG, Inch Cape and Seagreen wind farms in the Outer Firths of Tay and Forth were valid.
Recommended for you

HSM Offshore Energy picked to manufacture two North Sea platforms