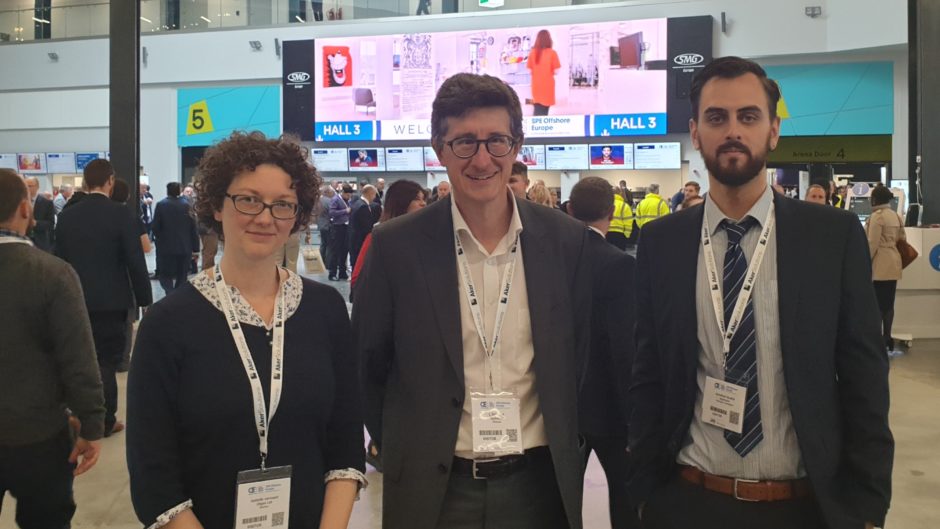 An Aberdeen-based advisory and management services firm has claimed it will become the first in the UK to open a business stream for the storage of hydrogen in the subsurface.
Hydrenor, which was established in May 2019 by Laurent Schirrer and Isabelle Vervoort, intends to become a key player in mass hydrogen storage in depleted oil and gas fields.
The company provides advisory services related to the development of new renewable, clean and sustainable energy projects.
Its activities relate to methane emissions abatement, hydrogen use and other innovative technologies that ultimately participate to a low carbon future.
Hydrenor has expanded its offering into the nascent hydrogen storage market to further strengthen the company's vision for the future of hydrogen as an energy transition enabler.
Hydrogen storage in porous rocks will be of strategic importance as supply grows and demand increases in renewable energy.
The specialist firm has appointed Jonathan Scafidi, also a PhD researcher at the University of Edinburgh, to assist with studies and business development for the company's latest offering.
Mr Scafidi completed an undergraduate degree in Earth Science at the Open University in 2015 and went on to study on the Carbon Capture and Storage MSc at Edinburgh University.
He recently published a paper based on his Master's thesis in the International Journal of Greenhouse Gas Control. His PhD investigates storing hydrogen underground in porous rocks using computer simulations.
Currently, using salt caverns for storage offers a fast turnaround and projects are already starting in Great Britain, but it is geographically restricted and of relatively small volume with little or no salt cavern potential in Scotland.
For this reason, when hydrogen is transported in the gas grid network, depleted oil or gas fields will come into play for the strategic storage of higher volumes and security of supply.
Laurent Schirrer, Hydrenor managing director, said: "Mass hydrogen storage is of strategic importance for the decarbonisation of heat, and the underground storage of hydrogen gas is already proven at scale.
"Studies have shown storage allows balancing supply and demand fluctuation resulting in cost effective end use of energy. This way, mass hydrogen storage is seen as an enabler of intermittent sources like wind energy.
"Our vision is for the medium term, and I expect key research and field trials to happen within the next three years."
He concluded: "We are delighted to welcome Jonathan to the team as we launch our new business activity. He brings a wealth of experience in the market and his knowledge is invaluable as we begin work in mass hydrogen storage.
"We believe that our latest business stream will position our company as a leader in the integration of hydrogen within the oil and gas sector in both the UK and internationally."