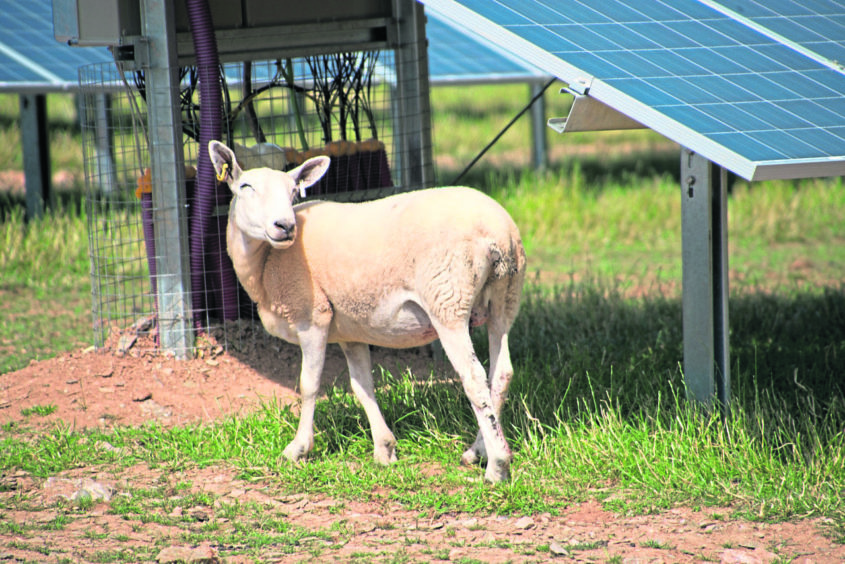 One of Scotland's largest solar farms will be built in the Buchan countryside, after councillors yesterday rubber-stamped the scheme.
Green Energy International is planning to construct a 36 MW park with more than 100,000 solar panels across 50 hectares of land just south of Crimond.
Members of the Buchan Area Committee yesterday approved the Bilbo Solar Farm development unanimously.
Planning officers advised that they had some concerns about "glare" but that respondents, including Aberdeen International Airport, raised no objections.
Councillors questioned whether the glint from the panels would affect the navigation of birds who come to the area – particularly to the Loch of Strathbeg 12 miles away.
Mathew Bayley, associate director for Green Energy International, told the committee that measures had been put in place to reduce the glare coming from the site.
He said: "We can't say that no swans or geese will mistake the glare for the loch but they have been known to land and use the panels for shelter.
"Many solar farms are near airfields so if a pilot can land a plane near one we think the impact on the birds will be minimal – there are 850 sites across the UK and I've not heard of any problems with birds.
"We've gone to all of the agencies and consulted with 400 residents and had no objections.
"Global warming is already here. We plan to power 10,000 houses for 35 years from this site.
"There's no simple answer to the crisis but we have to do something and in Scotland, so far, we've shown fantastic progress with renewables."Sheep would also be able to continue grazing on the land after the solar farm is in operation.
Recommended for you

Ørsted makes first UK solar play with shares in one of country's largest sites