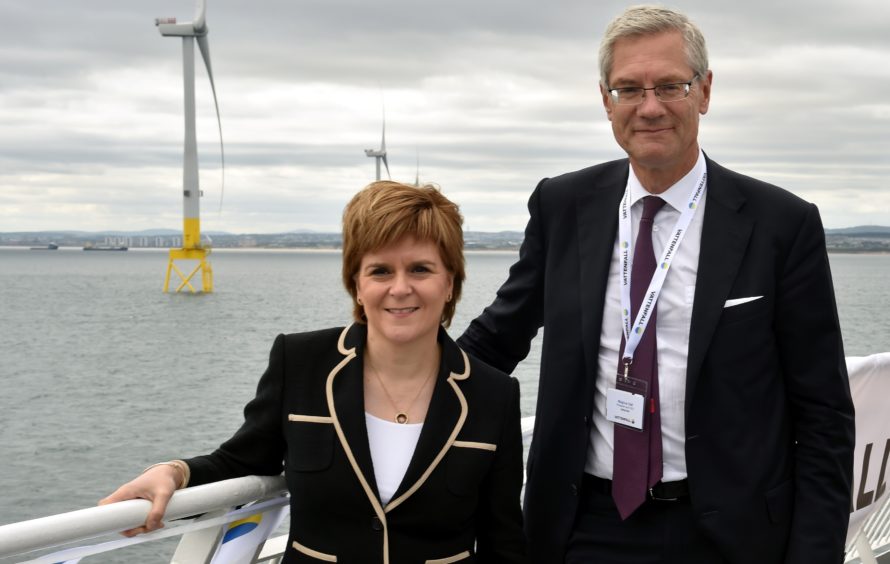 The boss of renewable energy firm Vattenfall said last night that he believes "action", rather than strikes, will solve climate issues.
Chief executive Magnus Hall said that while he found the movement led by 16-year-old Greta Thunberg "inspiring", he feels that Vattenfall's role is to get to "work" in helping reach climate goals.
Asked whether Vattenfall employees should join the climate week strike promoted by Miss Thunberg, he said "instead of going on a climate strike we should 'climate-work'".
He added: "I have big respect for individuals who want to take a stand and show their opinion.
"For Vattenfall as a company, I think however that the best thing we can do for the climate is to continue to work to find solutions.
"I believe the students are looking to companies like us, and we should put all our efforts in responding to their concerns.
"The best way to do that, in my view, is by action."
"I have heard her say that politicians need to take responsibility, that we have to act now, that the "house is on fire".
Mr Hall said he was impressed by how Miss Thunberg had managed to get the climate issue to "where it belongs – on top of the agenda".
He added: "I think she is right about that.
"Vattenfall also believes that the global climate ambitions and targets need to be sharpened.
"A transition will not happen overnight, but the political decisions must be taken now, and they need to be bold.
"But that also goes for companies.
"For many years, Vattenfall has been pushing for ambitious climate targets and we will continue to do that."
Recommended for you

COP28 president says world must unite on climate action and deliver in Dubai