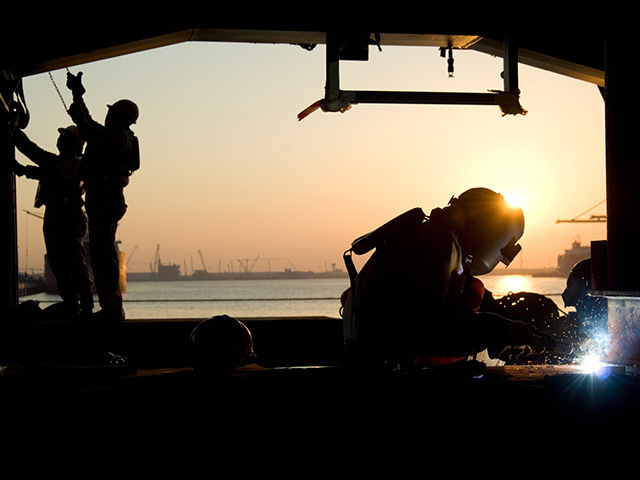 A Moray Firth-contracted turbine jacket manufacturer has said its work with the wind project is "progressing to schedule" despite reporting widening losses.
Dubai-headquartered Lamprell has reported nearly £41.5 million in pre-tax losses for the first period of 2019.
The result was more than double the £16.6m in losses Lamprell reported during the same period last year.
The firm experienced losses of £53 million over the course of 2018, an improvement on £73m in 2017.
But revenue was also down for the the UAE firm in H1 2019, dropping from £124m in the first period of 2018 to £84m for this period.
In December, the firm was commissioned to complete part of the turbine jacket construction of the Moray East Offshore Wind Farm.
The £160 million fabrication contract will see the firm construct 45 of the 100 wind turbine jackets and three additional offshore substation jackets.
It was awarded by GeoSea, a marine contractor appointed by Moray East developers EDP Renewables.
Christopher McDonald, chief executive of Lamprell said that work at Moray East was "ramping up" and the rig refurbishment part of the business was "providing a steady flow of projects".
He added: "Our focus and effort in delivering strategic opportunities in Saudi Arabia has intensified since being added to Saudi Aramco's LTA list and I am confident that, despite delays, we will see results from this effort.
"The renewables industry continues to demonstrate encouraging growth and we are also beginning to see early but solid interest in the new-build jackup rig market.
"These developments will underpin our gradual recovery over the coming years."
Recommended for you

Third Beatrice survey contract supports 50 jobs at Rovco