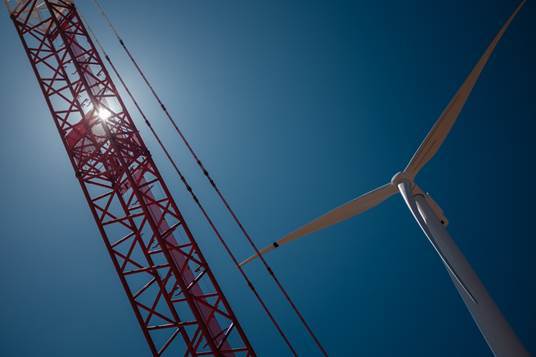 Oil firm Eni and offshore wind developer Mainstream Renewable Power (MRP) have announced they have joined forces in an offshore wind campaign that will begin in the UK.
The agreement will see Italian firm Eni and MRP collaborate to develop "large-scale renewable assets" in "high-growth markets".
The two firms also confirmed they will compete in the UK's Offshore Wind Round 4.
They will then move on to projects in Africa and Southeast Asia.
Luca Cosentino, executive vice president of the Energy Solutions department at Eni, said: "Eni's commitment towards renewable projects development is one of the main pillars of the company's decarbonisation strategy, which also includes the reduction of direct GHG emissions in all its activities, a low-cost and low-carbon portfolio, and investments in R&D.
"In line with these key drivers, Eni has defined an integrated business model, which draws on specific areas of expertise and competitive advantages, such as Eni's technical competences and global presence.
"We believe that this new partnership with Mainstream will bring additional value to our renewable business, especially in the area of offshore wind."
MRP was the original developer of the 450 megawatt (MW) Neart na Gaoithe (NnG) offshore wind farm development planned 10 miles off the east coast of Scotland.
It sold it's majority stake in the project to EDF Renewables in April 2018.
Andy Kinsella, group chief executive at Mainstream, said: "We are delighted to announce this co-operation agreement with Eni.
"Our joint participation in the UK's Offshore Round 4 will combine our leadership position, expertise and unrivalled track record in the global offshore wind sector, with Eni's pre-eminence and experience in offshore energy infrastructure, its commitment to decarbonise the energy system, as well as its robust balance sheet, in what is a capital-intensive business."
"Mainstream's mission is to accelerate the global transition to renewable energy, and we believe the energy majors must play a fundamental role in effecting that change.
"As Europe moves towards Net Zero by 2050, offshore wind power will play the central role in decarbonisation."
Recommended for you

Sir Keir Starmer pledges publicly-owned energy company