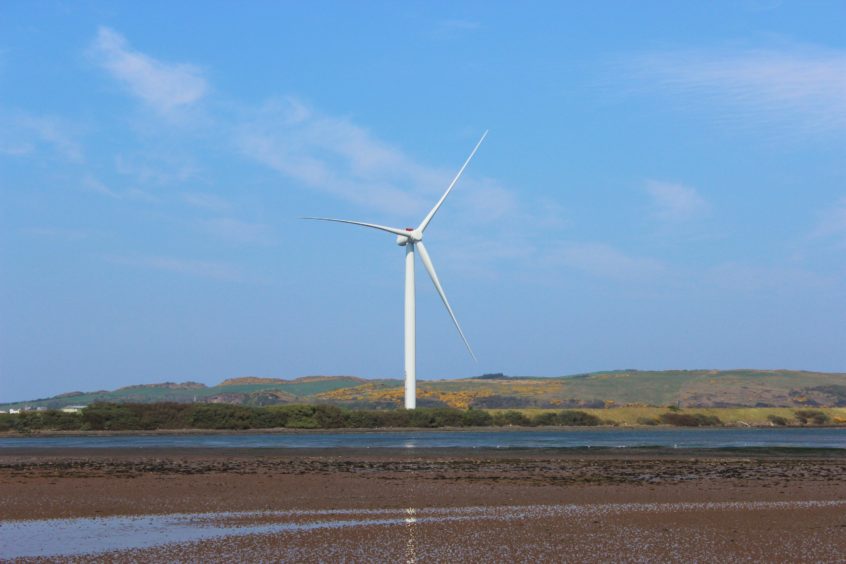 The last remaining turbine at Hunterston National Offshore Turbine Test Facility has been decommissioned by SSE Renewables today.
The renewable energy firm said that after six years of testing, the 6 megawatt (MW) Siemens turbine was safely brought down to the ground by decommissioning contractors, Keltbray, and under the supervision of SSE Renewables.
The operation involved controlled felling using explosive charges at the base in Ayrshire, Scotland.
SSE said the project "enabled the deployment" of 84 turbines at Beatrice Offshore Wind Farm in the Moray Firth.
Ross Cowie, Hunterston project manager at SSE Renewables, said: "I'm very pleased that we have been able to safely complete the decommissioning of the last remaining test turbine at Hunterston.
"Our original intention was to dismantle the components of the turbine by crane. However, a suitable method of doing so safely could not be established.
"As a result, it was agreed by all parties involved in the project that the safest method possible for decommissioning the unit in the timeframe required under planning conditions was to utilise a controlled felling."
SSE Renewables secured a UK Government contract last week to develop its giant Seagreen Offshore Wind Farm project in the Firth of Forth.
The 120-turbine project will be followed by Seagreen phase two and phase three.
With a total installed capacity of 2,610 megawatts (MW) the wind cluster will have the potential to provide enough renewable energy to power over 2 million homes.
Jeremy Williamson, director of operations for SSE Renewables, said: "Today marks the closing of one chapter and the beginning of another as we embark on the next exciting phase of Scotland's renewable energy revolution.
"Scotland has been at the forefront of innovation in renewable energy for the past two decades, and the Siemens turbine at Hunterston has played an important role in that innovation.
"Without the learnings that we took from Hunterston, we may not have been able to develop Beatrice Offshore Wind Farm in the way that we did, which today is the fourth largest in the world.
"While it is always with a twinge of sadness that we see a piece of engineering such as Hunterston decommissioned, we can also look forward with optimism to the exciting opportunities that lie ahead for the renewables sector in Scotland."
Recommended for you

SSE touts £1bn economic boom from Seagreen wind construction