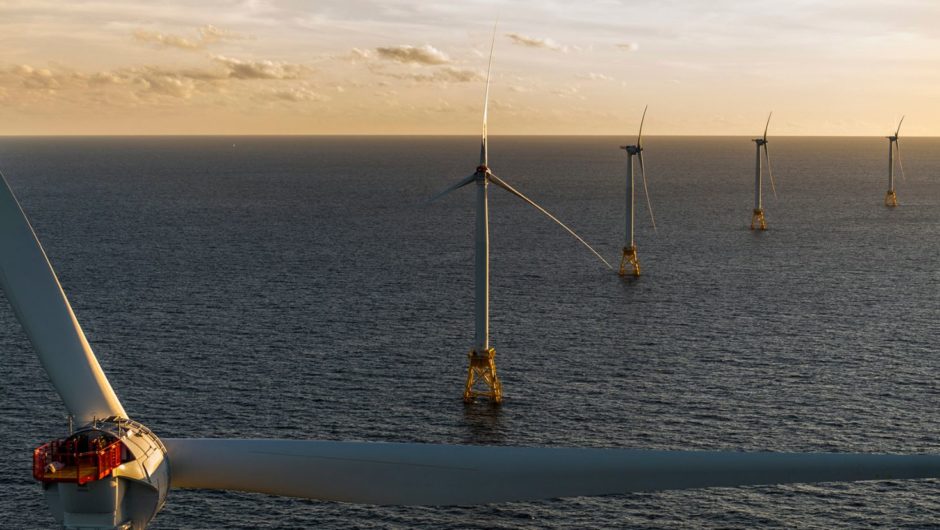 SSE Renewables and Equinor announced today they will use the "world's largest" turbines at their giant Dogger Bank Wind Farm in the Southern North Sea.
Haliade-X 12 megawatt (MW) turbine is designed by GE Renewable Energy.
It will also utilise the 350 foot (107m) blade, made by LM Wind Power, designed to operate from the Haliade-X.
First deliveries are expected to take place in 2022.
Dogger Bank wind project is a 50:50 joint venture (JV) between Equinor and SSE Renewables.
The JV application by both firms was successful in the recent Contracts for Difference (CfDs) Allocation Round – the UK Government auction bidding process to produce offshore wind power.
SSE Renewables will lead the development and construction phases of the project, while Equinor will lead operations upon completion.
Paul Cooley, director of capital projects at SSE Renewables, said: "The joint Equinor and SSE Renewables project team on Dogger Bank is excited to work with GE Renewable Energy to introduce the next generation of offshore wind turbine to the UK, and to be the first European wind farm to install and operate these innovative turbines.
"Dogger Bank will now be home to the largest offshore wind turbines in the world and to this pioneering low carbon technology, which will play a central role in helping the UK become carbon neutral by 2050."
The overall plans for Dogger Bank include three 1.2 gigawatt (GW) projects that will be located more than 80 miles off the Yorkshire Coast.
It will have a combined capacity of up to 3.6GW and it is hoped it will trigger around £9 billion of capital investment between 2020 and 2026.
John Lavelle, president and chief executive of offshore wind at GE Renewable Energy, said his firm were "very excited" about the announcement.
He added: "We have an important role to play in the UK's offshore wind ambitions and in delivering further carbon emission reductions.
"Our Haliade-X technology is helping our customers to make offshore wind a more competitive source of clean and renewable energy by reducing the levelized cost of energy (LCOE)."
Dogger Bank project director, Bjorn Ivar Bergemo, added that the development's success in the recent CfD auction was "due in large part to the relationships we have built with our supply chain, which enabled the lowest ever strike prices".
He described the Haliade-X as a "step change in turbine technology".
Recommended for you

Equinor cuts ribbon on Dogger Bank O&M base