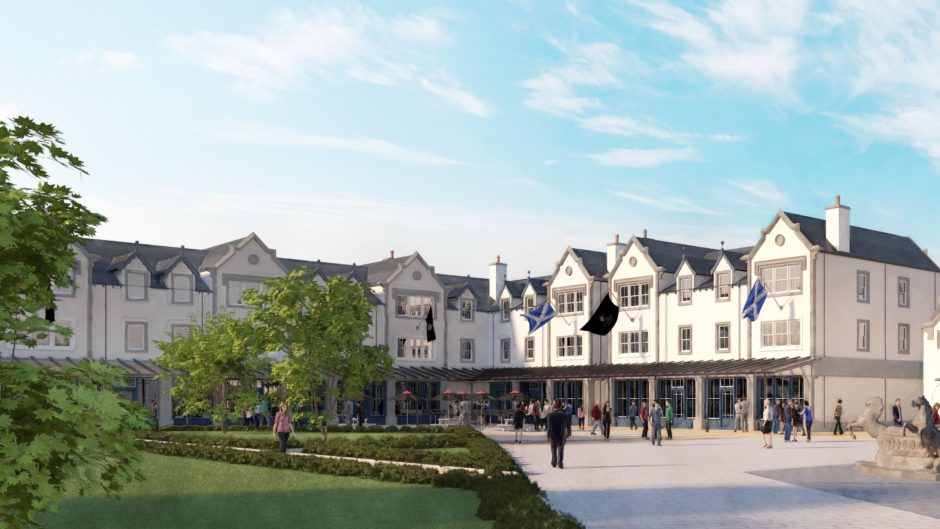 The potential to heat Donald Trump's newly-approved housing estate in Aberdeenshire with 100% hydrogen was discussed at an energy sector conference yesterday.
Gas distribution firm SGN was speaking at the seminar at the DoubleTree by Hilton, outlining its "vision" to heat some homes in the north-east by completely using hydrogen, a cleaner fuel to gas.
Working with partners, the firm plans to build a pipeline from the St Fergus gas terminal to Aberdeen to gradually input a "blend" of hydrogen to the network, stopping at 20% which is the capacity for current boilers.
However it would also be sized to "pick off the odd new housing site for 100% hydrogen" with the hope it can later be used to convert the city's entire distribution system.
Aberdeenshire councillor Colin Pike, chairman of its sustainability committee, highlighted the local authority last week approved Trump's 500-home plan at the Menie Estate and its potential for this project.
He asked: "Many will know that Aberdeenshire Council just last week gave permission to the Trump organisation at Menie to build 500 new homes.
"Would that be a situation where we could look at innovation and technology with a brand new housing scheme we could put hydrogen in place?"
Angus McIntosh, director of energy futures at SGN, replied "yes, in essence" adding the scheme would be opened up to new developments once the infrastructure was in place.
The work will depend on progress with scaling up the carbon capture and storage project at St Fergus, run by SGN's partner Pale Blue Dot, which would process the hydrogen, along with other factors such as the success of a testing project taking place elsewhere in 2022.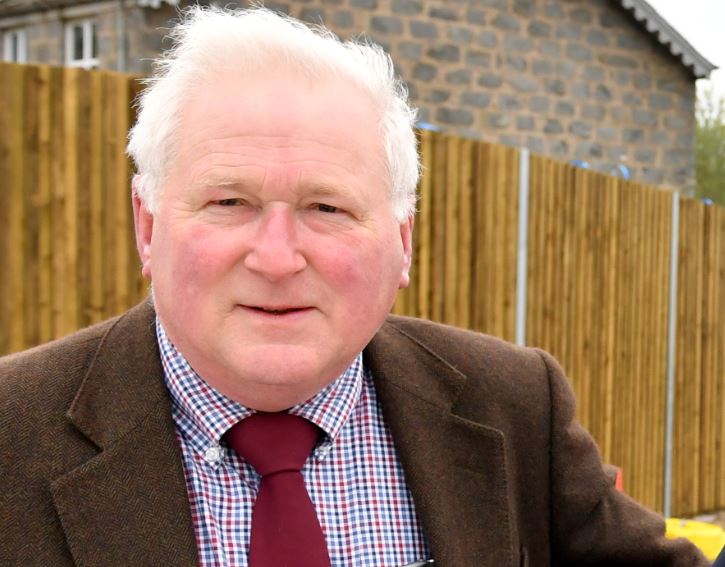 Speaking later on the sidelines of the conference, Mr McIntosh said he envisions the pipeline from St Fergus would be laid in 2023 with the "Aberdeen Vision" being realised after that.
He added: "Once the infrastructure is there and built we could supply 100% hydrogen.
"We will size the pipeline appropriately to ensure there's enough capacity for new connections, for new housing, but also for the future conversion of Aberdeen.
"I see Aberdeen being the best strategic location to start. If we start then we've got to get everything together in terms of the CCS, the generation, the infrastructure. We could be doing that in the mid-2020s. 2023 to 2026 type of thing."
Trump International has been contacted for comment.
The firm was granted approval last week to build 500 homes and 50 hotel cottages at the Menie Estate near Balmedie.
SGN, which manages the natural gas network for millions of homes in Scotland and the south of England, said the "vision" will help inform future UK Government decisions to reduce carbon emissions by 2050.
Around 260 delegated are expected to attend the four-day conference, organised by Aberdeen City Council, ERM and Pale Blue Dot.