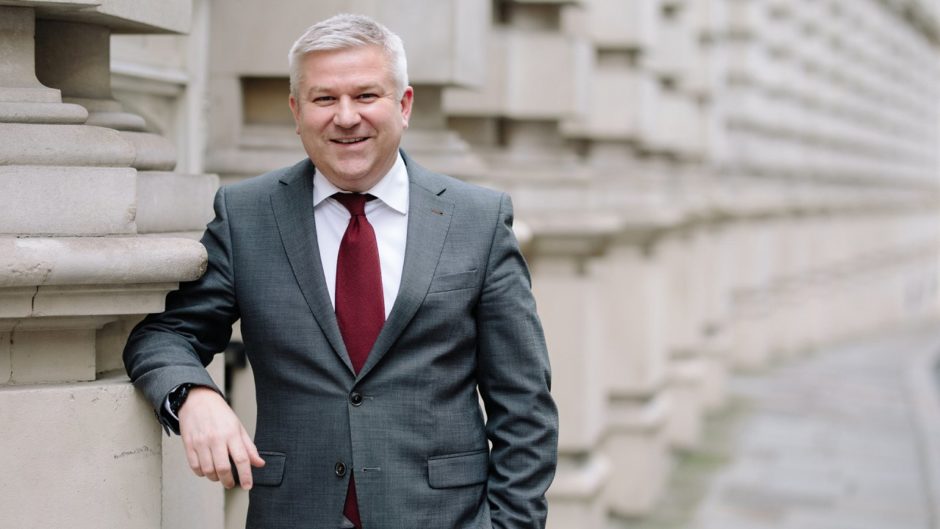 Norwegian energy giant Equinor has announced it will sell half its stake in the Arkona Offshore Wind Farm in Germany.
Equinor currently hold a 50% interest in the development, which is based in the Baltic Sea.
The deal will see investment group Credit Suisse Energy Infrastructure Partners acquire 25% for more than £445 million.
Equinor will retain a 25% interest in the 60-turbine wind farm.
The deal should be completed by Q4 2019.
After the takeover of E.ON Climate and Renewables has been finalised, RWE Renewables will continue operator with a 50 % interest.
Pal Eitrheim, executive vice president in New Energy Solutions in Equinor, said: "This divestment demonstrates Equinor's ability to realise value from the development of offshore wind projects.
"Active portfolio management through the project life cycle is an important part of our offshore wind strategy.
"Arkona was delivered under budget and on time and has had strong operational performance since start-up.
"Now the project is de-risked and in the early phase of operations, and we are pleased to welcome Credit Suisse Energy Infrastructure Partners as new partner."
Equinor got involved in the 380 megawatt (MW) Arkona project in April 2016.
It was originally a joint venture between the Norwegian energy giant and E.ON, prior to the proposed takeover of RWE Renewables.
Roland Dorig, managing partner of Credit Suisse Energy Infrastructure Partners, said: "We are delighted to invest alongside two of the most experienced offshore wind players in the sector, as well as expanding on our existing relationship with RWE Renewables.
"Arkona is our first investment in the offshore wind market, a sector we have identified as a key investment priority."
Recommended for you

UAE's Masdar buys into £11bn UK wind farm