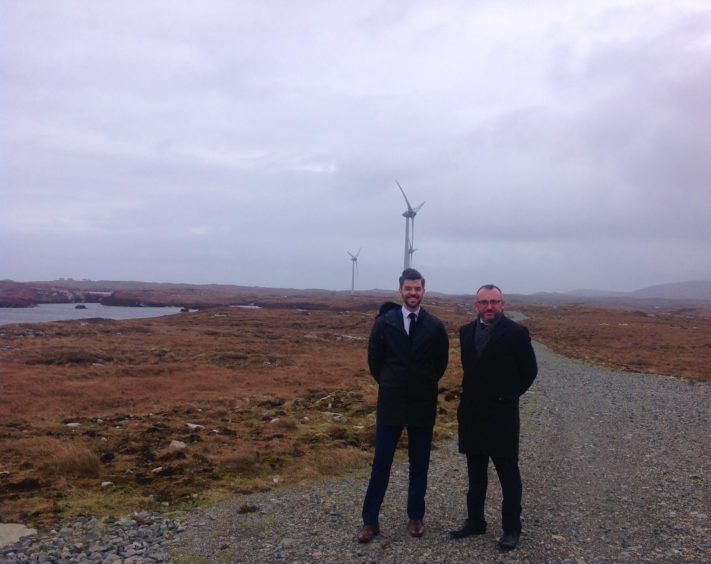 Scotland's biggest community-owned wind farm has secured an
£8.5 million refinancing deal from Lombard and Royal Bank of Scotland, guaranteeing its continued operation and contribution to other community projects.
The 6.9 megawatt (MW) scheme, on the South Uist estate and owned by Storas Uibhist, generates enough electricity to supply 850 tenant crofters as well as providing an income for the communities of Eriskay, South Uist and parts of Benbecula.
Storas Uibhist, a community-owned company, oversees the operation of the wind farm, in addition to a number of other projects across the 93,000-acre South Uist Estate, including the management and maintenance of the Bonnie Prince Charlie trail, Lochboisdale harbour and the world-renowned Askernish golf course.
Storas Uibhist chairwoman Mary Schmoller said: "The goal of Storas Uibhist is to support and protect the natural, social and economic assets of the islands to create a vibrant and sustainable economy, one that attracts people to visit, live and work.
"The wind farm not only ensures the islands have a sustainable source of electricity, it also generates income we can reinvest back into the communities of South Uist, Eriskay and Benbecula to boost the economy, protect local crofting practices and generate employment opportunities for future generations. We'd like to thank Royal Bank of Scotland and Lombard for its support and understanding of our goals."