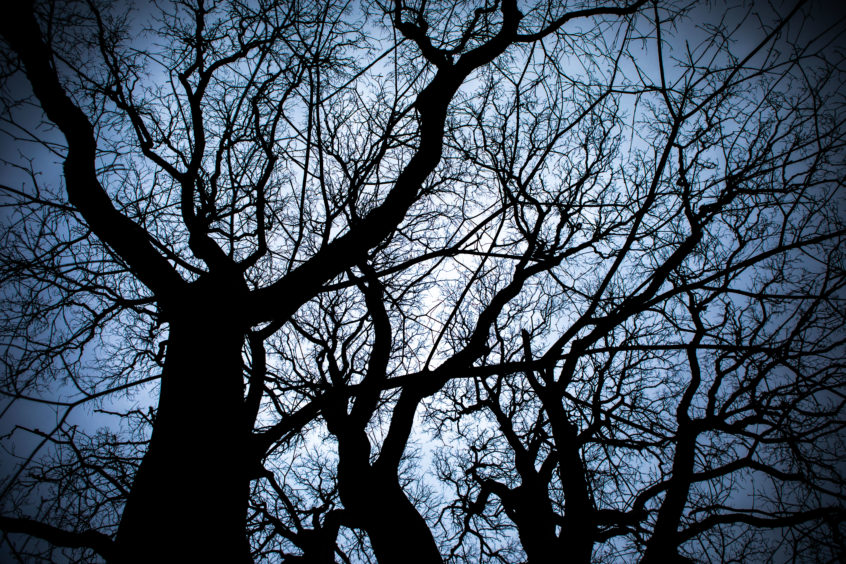 Energy major BP has invested £3.9 million in a US company that helps people get paid for planting and looking after trees in North America.
Landowners who preserve and expand forests, instead of cutting them down, can receive carbon credits, or "offsets".
Finite Carbon measures the effectiveness of landowners' sustainable forest management practices, helping them claim these offsets.
The Pennsylvania-headquartered enterprise then connects landowners with companies who want to buy the credits to shrink their carbon footprints.
Finite has played a part in the award and sale of forest credits valued at around £465m since it was founded in 2009.
The 40 projects it participated in covered nearly 3 million acres of North American forest land.
The credits were bought by companies who were obliged by various states to comply with emissions reduction regulations.
Among the customers is BP, which has been investing in a range of carbon and methane reduction technologies, as well as solar power and electricity vehicle charging.
Nonetheless, the UK-headquartered firm has come in for considerable flak from activists and investors for continuing to go after new oil and gas projects.
BP produced 3.7 million barrels of oil equivalent a day for 2018, a 3% increase on 2017, and the highest level since 2010.
The company's latest green investment will help Finite expand into the voluntary carbon offset market.
This means facilitating the purchase of credits by companies who want to offset their emissions and are acting on their own initiative, not because they've been ordered to do so.
Finite Carbon president Sean Carney the firm was a "conduit" between those who want to reduce emissions and people "on other side" with the ability to sequester carbon dioxide, but not the incentive.
He said: "No one gets paid for just letting trees grow. This business model flips that on its head, creating profit for carbon sequestration. That's the gap we fill."
Mr Carney said it was a fallacy to suggest that offsets are merely there to help companies get out of investing in reducing the impact of their operations on the environment.
He said: "Emitters have to reduce their emissions every year by investing in facilities, but that does not happen overnight.
"If a refinery needs emissions reducing technology, it takes a long time to turnaround.
"One way to smooth the transition is to buy carbon offsets."
He added: "One of the best things industry can do is switch from coal to natural gas.
"It's much cleaner but still creates emissions. There will still be that one thing you can't do anything about.
"It means you need to reduce what you can, and offset what you can't."
He said compliance regimes were "popping up" in more US states every year, but that voluntary programmes were vital for making a real dent in emissions using the power of forests.
Nacho Gimenez, managing director of BP Ventures, set up 10 years ago to invest in technology companies, stressed the importance of forests, as acknowledged in the Paris Agreement on climate change.
He said: "Anything that incentivises landowners to protect forests is positive for us."
Mr Gimenez also pointed out BP was a long-term advocate for the establishment of carbon pricing — costs applied to encourage polluters to reduce the amount of greenhouse gases they emit into the atmosphere.
Recommended for you
X

Forties pipeline outage helps lift oil prices