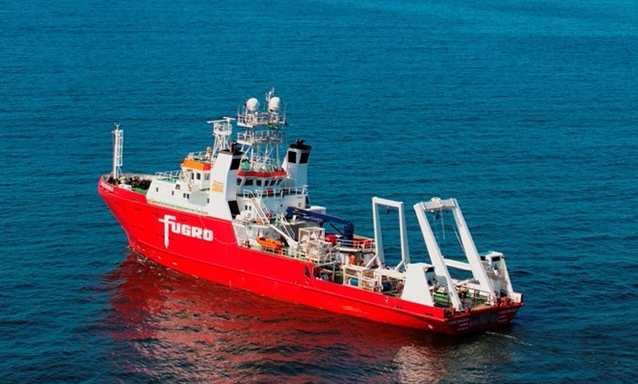 An asset integrity firm with bases in Aberdeen has come under fire for claiming it "unintentionally" underpaid workers at a giant Scottish wind farm project.
Dutch firm Fugro Marine was contracted for survey work by SSE Renewables at the site of its 114-turbine Seagreen wind project planned off the coast of Montrose.
Contracts seen by Energy Voice show a number of non-EU workers hired on Fugro vessels were paid less than the National Minimum Wage while working in UK waters.
It is understood some are on a basic salary of only £3.40 an hour.
Fugro conceded it had "overlooked" workers and had agreed with SSE that it would pay "the Real Living Wage" on the Seagreen project.
But Hayley Johnson, a senior associate in employment law with Edinburgh firm Slater and Gordon, said it was "rare" for decisions concerning staff pay to be unintentional.
She added: "What this really exposes is the lack of clarity surrounding National Minimum Wage and its applicability to those who work on wind farms.
"We need loopholes in the legislation closed, clearer guidance issued to all relevant employers, and tougher penalties on those who seek to avoid it."
The UK Government said the "law is clear" on National Minimum Wage entitlement and that it is increasing its scope to include "workers located in the territorial sea".
Last year SSE was heavily criticised after staff contracts indicated contractor Seaway Heavy Lifting was using "cheap foreign labour" at the Beatrice Offshore Wind Farm project in the Moray Firth.
SSE quickly launched a review into pay practices by its contractors and subsidiaries.
In February 2019, the Beatrice Offshore Wind Farm board agreed to 'opt-in' to the SSE Modern Slavery Statement.
A spokeswoman for SSE Renewables said the firm was "very disappointed" that a number of Fugro employees working on Seagreen "may have unintentionally been underpaid as the result of an administrative error at the company".
Furgo said the firm would "ensure the prompt payment of back pay" to workers.
A spokeswoman added: "Fugro regrets that some of its employees working on Seagreen Offshore Wind Farm have unintentionally been underpaid.
"Under certain conditions UK national Living Wages apply to seafarers, which unfortunately have been overlooked in this particular project."