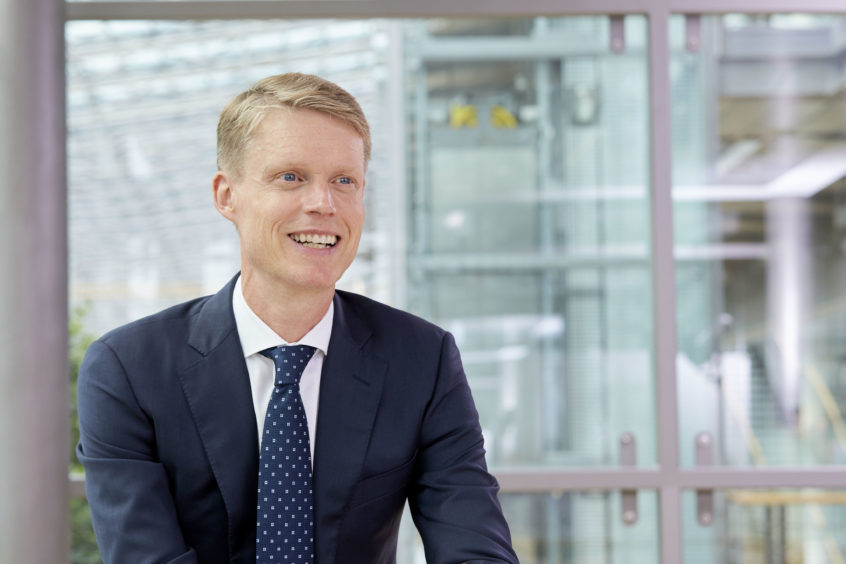 The solutions needed to transition to a cleaner energy sector are currently "at our disposal" and "urgently needed", according to the boss of the world's largest wind farm developer.
Henrik Poulsen, chief executive, of Danish company Orsted claimed that the  world already "has the solutions" to combat the climate emergency,.
He was speaking as his firm published a new white paper today called Taking action to stay within 1.5ºC.
Mr Poulsen said the world "must" speed up its transition to cleaner energy and also decommission all coal-fired power plants.
He added: "2020 must become the year when world leaders finally take the necessary action to reduce global carbon emissions in line with what science says is necessary to stop climate change at 1.5ºC.
"We have the solutions to do it."
Mr Poulsen released the paper ahead of the UN Climate Change Conference due to begin in Madrid on December 2.
Next year, world leaders will meet in Glasgow to review the announced commitments in light of what is required by science to limit global warming to 2ºC and preferably 1.5ºC as agreed in the Paris Agreement in 2015.
Mr Poulsen added: "The solutions we need to transform the world's energy system are at our disposal.
"Transforming from fossil fuels to green energy is no longer a question of technical feasibility or that renewable energy is too expensive compared to fossil fuels.
"It's about having the ambition and will to make the necessary decisions sooner rather than later."
Recommended for you
X

US officials approve permits for four LNG export projects in Texas