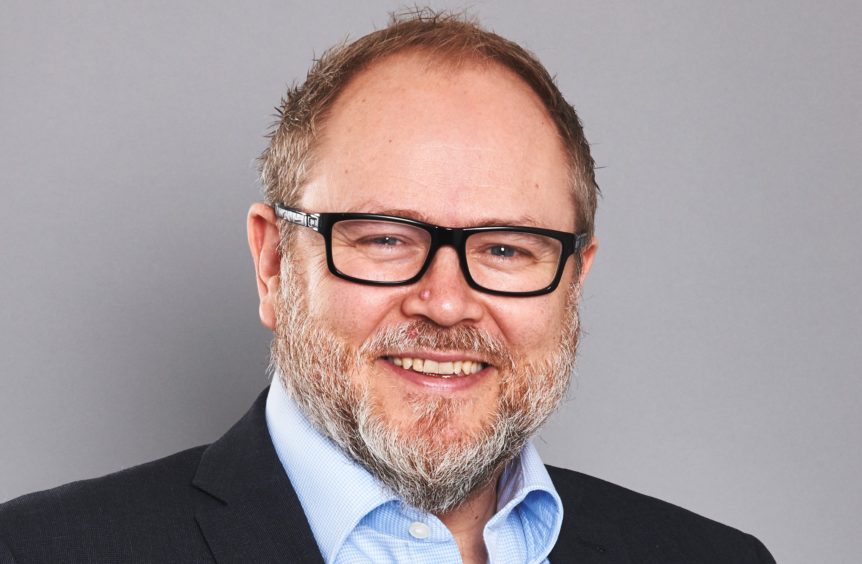 Aberdeen "needs to become a global offshore wind city" or face a downgrade in future job opportunities, according to a UK renewable energy expert.
John MacAskill, business development and operations director for London-headquartered wind engineering advisers Offshore Wind Consultants, said last night that the city needed to capitalise on its vibrant subsea sector to bring wind jobs to Scotland.
He also warned that job decline could follow unless the city embraces the potential for floating wind.
He said: "Aberdeen needs to seize this opportunity.
"We should be looking to export our expertise and that's why I think floating wind is so important.
Mr MacAskill pointed to proposed efforts in Norway, who recently marked out offshore areas for floating wind development.
He said: "Norway doesn't need offshore wind, but it wants to develop its industrial sector.
"This is the secret to getting more jobs into Aberdeen, through its subsea expertise.
"We need to exploit the Aberdeen advantage and develop a global base here."
Mr MacAskill said he hoped the UK Government could "tweak" the current licensing round rules to encourage quicker development in floating offshore wind in Scotland and elsewhere.
But he added that there was "a risk in Scotland" that job numbers could fall short of Scottish Government targets if floating wind is not seized upon as an opportunity.
He said: "There is more risk up here currently the way things are that we could miss those targets."
"With the way the pipeline is looking then 6,000 is roughly the figure of how many jobs could be created but depending on how that is carried out in real terms that number could ramp up or down.
"But that assumes that projects in the pipeline are built out, but of course the CfD is competitive and we have just seen two Scottish projects lose out with Inch Cape and Moray West.
"If the current marine licencing forges on we need to get some floating wind projects in the meantime, and if the CfD process remains so competitive it could be tough up here."
Scottish Energy Minister Paul Wheelhouse described the Scottish offshore wind sector as having a "strong track record", supporting more than 46,000 jobs and generated over £11 billion in turnover.
He added that an offshore wind summit held in May agreed to take "urgent action" to ensure that Scotland's supply chain, including many companies already active in the oil and gas supply chain, benefit from the awarding of contracts for offshore wind projects.
Mr Wheelhouse said a follow up to this summit will be held in the New Year and invites will be issued in the near future.
Recommended for you

'The real winner in ScotWind is going to be Scotland'