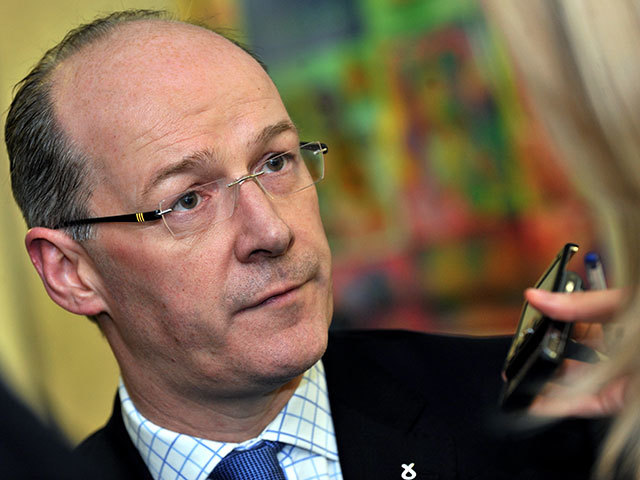 Scotland's deputy first minister John Swinney has come under fire for a renewable energy job prediction made nearly 10 years ago.
A low carbon report published in 2010 calculated that offshore wind would create nearly 30,000 direct jobs by 2020.
The current figure of direct jobs in the sector is 1,900 – with only hundreds represented in the north-east of Scotland.
Workers union Unite last night called the 28,000 job prediction by Mr Swinney, then finance minister, "yet another fantasy" and accused the Scottish Government of offshoring jobs to other countries.
Energy minister Paul Wheelhouse said the past figure was "based on robust industry data" available at the time that looked "very different to now".
The 2010 Low Carbon Economic Strategy for Scotland report predicts offshore wind offers the potential for 28,000 direct jobs and a further 20,000 jobs in related industries by 2020.
It also forecasts £7.1 billion investment in the sector.
Mr Wheelhouse said the most recent available figures show that the Scottish low carbon and renewable energy sector supports more than 46,000 jobs and generates over £11 billion in turnover annually.
He added that the report in question was published "a decade ago" and "included a range of possible scenarios based on robust industry data available at that time".
Mr Wheelhouse called the decision by UK Ministers in 2015 to bring an end to Renewable Obligation Certificates (ROCs) and move to the Contract for Difference (CfD) auction mechanism has worked to "undermine the ability of offshore wind developers to utilise the local supply chain".
He added that the Scottish Government was committed to working "as hard as possible to capture as much economic benefit" from Scotland's renewables sector.
Pat Rafferty, Unite Scottish secretary, said: "Claims made by the Scottish Government in 2010 that developing a low-carbon economy would create up to 28,000 direct jobs in the offshore wind sector by 2020 has turned out to be yet another fantasy in the so-called green jobs revolution.
He said Unite union "fully supports" a "just transition" from fossil fuels to clean energy, but added that it has to be "on the basis that there are jobs to transition into".
Mr Rafferty called on the Scottish Government to intervene to ensure the lion's share of future contracts are awarded to Scottish and UK firms "through specific contractual clauses".
Recommended for you

Highlands jobs boost with £200m investment from Japanese firm