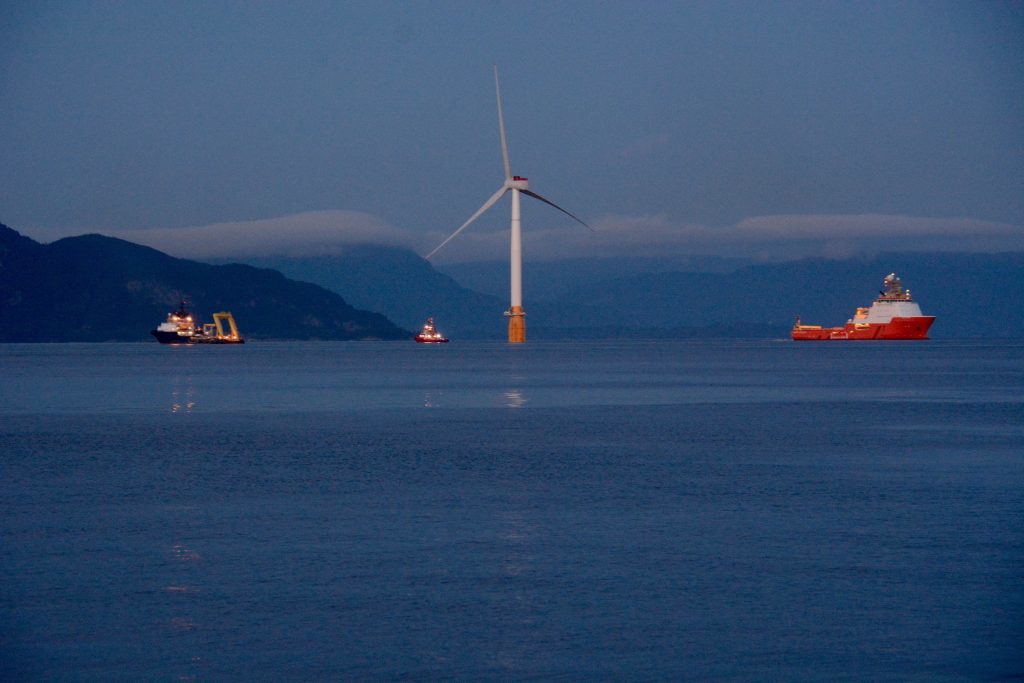 Norwegian energy giant Equinor has announced it will share data from its Hywind floating wind farm with the UK renewable energy sector.
Equinor and partner Masdar said they have joined forces with UK innovation and research body the Offshore Renewable Energy (ORE) Catapult to make the data available to supply chain businesses and academia.
Hywind, the world's first commercial offshore floating wind farm, became operational in 2017.
The Hywind project sits off the coast of Peterhead on Scotland's north-east coast.
Data will be share through (ORE) Catapult's Platform for Operational Data (POD) service.
Sebastian Bringsvaerd, head of Floating Wind Development at Equinor, said: "This initiative shows Equinor's strong commitment to support dissemination and education in the UK and abroad, as well as providing a platform for collaboration across the floating wind supply chain.
"Floating offshore wind is a corner stone in our renewable strategy to become an offshore wind major and we believe this technology will play a key role in delivering the UK's Sector Deal and decarbonisation goals."
Equinor said the agreement will "improve our understanding of how offshore wind farms operate" in real-world conditions and support innovative research, projects and product development.
Under the agreement between Equinor, Masdar and ORE Catapult, subscribers can access a pre-defined set of full-scale measurements from one of Hywind Scotland's five turbines.
The aim is to reduce the cost of floating offshore wind, making the technology a cost competitive industrial solution.
Chris Hill, ORE Catapult's operational performance director, said the service would  "greatly enhance" his firm's offering to its users.
He added: "Big data is transforming our understanding of how wind farms work, and therefore our approach to building, operating and maintaining them."
Recommended for you

PD&MS wins three-year deal to support Vattenfall offshore wind farms