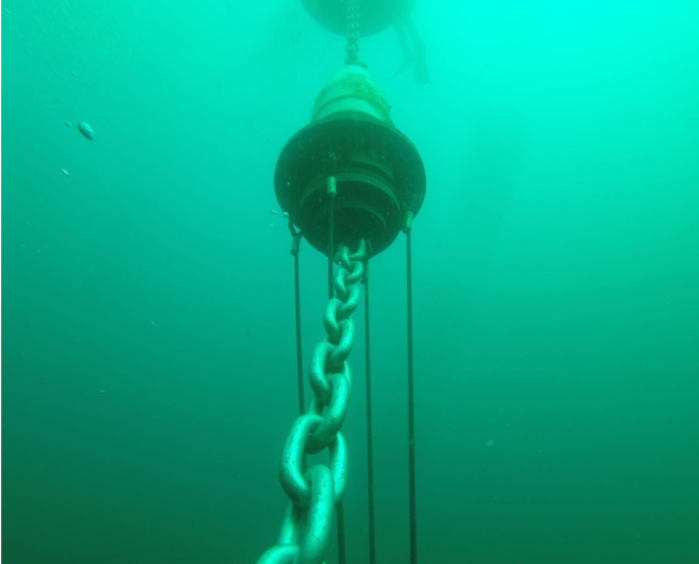 A Highland energy firm is set to develop a new marine energy subsea connection after a £70,000 contract award.
Inverness-headquartered 4c Engineering were yesterday handed the cash sum by Wave Energy Scotland and Scottish energy minister Paul Wheelhouse.
4c Engineering is a technology development company who provide research and design (R&D) services to the renewable energy and oil and gas sector.
The company has partnered with Spanish firms Ditrel Industrial and Tecnalia to create the SEMC (Subsea Electrical & Mooring Connector) project.
It aims to reduce installation, operation and maintenance costs for marine renewables projects by combining the mooring and electrical connection operations, removing the need for specialist vessel, and reducing the time required, allowing shorter weather windows to be used.
Andy Hall, director of 4c Engineering said: "A safe, reliable and low-cost connection system is essential for the commercialisation of marine renewables.
"We're looking forward to collaborating with Ditrel and Tecnalia to develop this innovative solution, bringing together international expertise to solve an industry-wide challenge"
4c Engineering also undertakes mechanical engineering and design, modelling and project management.
The contract is one of a number form a £2 million wave energy pot.
Mr Wheelhouse said yesterday: "The response to this call from companies outside the wave energy sector – in particular established players in offshore engineering – has been remarkable and strengthens the links between sectors which are hugely important to the future of the Scottish economy, the energy supply chain, and our efforts to tackle the global climate emergency.
"We have seen a decisive shift in recent years towards investment in low-carbon forms of energy technologies, and this continues with the move to develop marine energy resources."