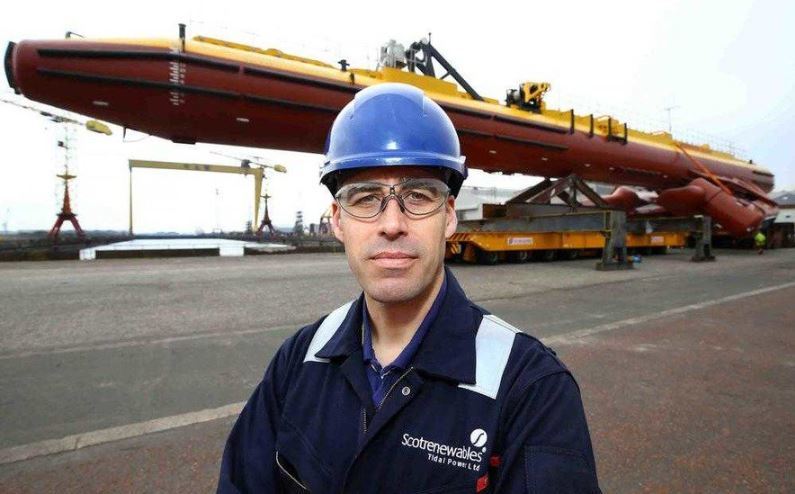 Scotland's renewable energy sector needs "clarity" from the new-look UK government about the potential "risks" posed by Brexit, according to industry bosses.
It is understood Boris Johnson's new Conservative majority government will look to fast-track the UK's exit from the European Union – leaving many in Scotland's renewable energy sector asking questions about future funding and jobs.
Aberdeen MSP Kevin Stewart last night called on the new UK Government to "step up to the plate" and support the industry.
Andrew Scott, chief executive of Orkney-based Orbital Marine Power, said past EU funding had been a "big feature" for his firm over the last ten years.
He added: "We certainly don't want that to stop – there's a bigger risk to funding now than when we were in the European Union.
"But we proceed on the faith that the UK Government will work with the EU to deliver value creation for the sector."
Clare Mack, chief executive of trade body Scottish Renewables, claimed there was still a "lack of clarity" from the UK Government in key areas such as onshore wind and solar power.
But added that she was happy to work with new UK cabinet ministers "to deliver the economic benefits" of the sector.
SSE's chief executive, Alistair Phillips-Davies last night called for "urgent" acceleration of big renewable projects in the UK from the government.
However, Aberdeen Central MSP Kevin Stewart claimed that the sector in Scotland had been "continually side-lined" by Westminster.
He said the Scottish Government "remained absolutely committed" to the renewable energy industry.
He added: "Aberdeen is home to a vibrant renewable energy sector and we must ensure green energy projects get the long-term certainty needed to support investment.
"SNP MPs will demand that from this UK Government and that government must step up to the plate."
Recommended for you

World's deepest offshore wind turbine foundation installed in Scottish waters