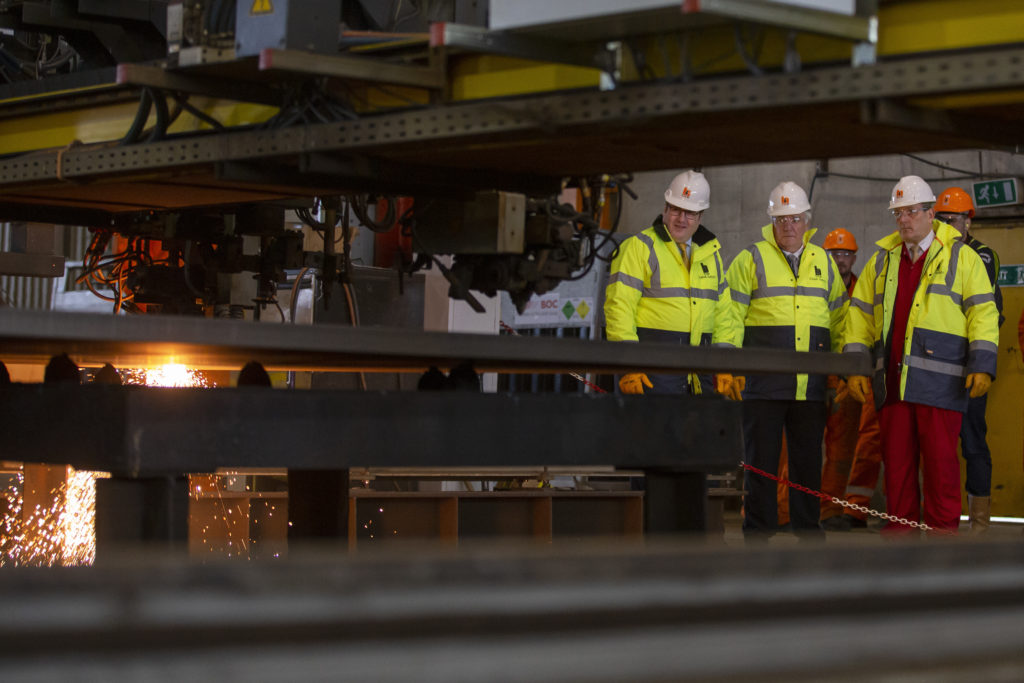 A bitter war of words has broken out as two Scottish trade unions have accused the Scottish Government of inaction over jobs at troubled firm Burntisland Fabrication (BiFab).
Unite and GMB Union sent a letter to Scotland's finance minister Derek Mackay last week requesting clarity on contracts at BiFab's Methil and Arnish yards and that he support the firm in its efforts to secure more renewable energy work.
The unions also accused the Scottish Government of "little political reaction or action" to current redundancies at BiFab's Arnish yard on Lewis.
Around 80 staff are currently being cut at BiFab's Canadian owner DF Barnes at the Lewis site.
Scottish energy minister Paul Wheelhouse said his government was doing everything within its "existing, limited devolved powers" to retain and boost job numbers.
EDF Renewables confirmed in November that BiFab would fabricate "at least" eight foundation turbine jackets on the 54-turbine Neart Na Gaoithe (NnG) offshore wind project at its Methil site.
A further deal for the manufacture of up to 150 turbine pin piles at Arnish is also understood to be up for grabs.
But despite claims BiFab's Canadian owner DF Barnes is "very close" to a deal with project contractor Saipem, no contract has yet been agreed.
Mr Wheelhouse said the Scottish Government is currently working to "increase Scottish content in offshore wind projects" and improve competitiveness in the local supply chain.
He added: "Ultimately, though, the all-important financial support mechanisms are controlled by UK Ministers and it is those mechanisms that are driving costs down and making it more difficult for domestic fabricators."
Pat Rafferty, Unite Scottish secretary, said the union was "growing deeply concerned" about the lack jobs confirmed at the NnG project.
He added: "We are several weeks on now from that announcement and its Unite's understanding that no contracts have still been signed and negotiations are ongoing.
"To give a football analogy, you can't claim you have signed a player, hold a press conference parading that player then only to turn round and say but no contract has been signed. That means you don't own the player.
"There remains no clarity on how much work will actually go to the Fife yards and no clarity on how much work, if any, will go to the Arnish yard which has already served the vast majority of its workers redundancy notices."