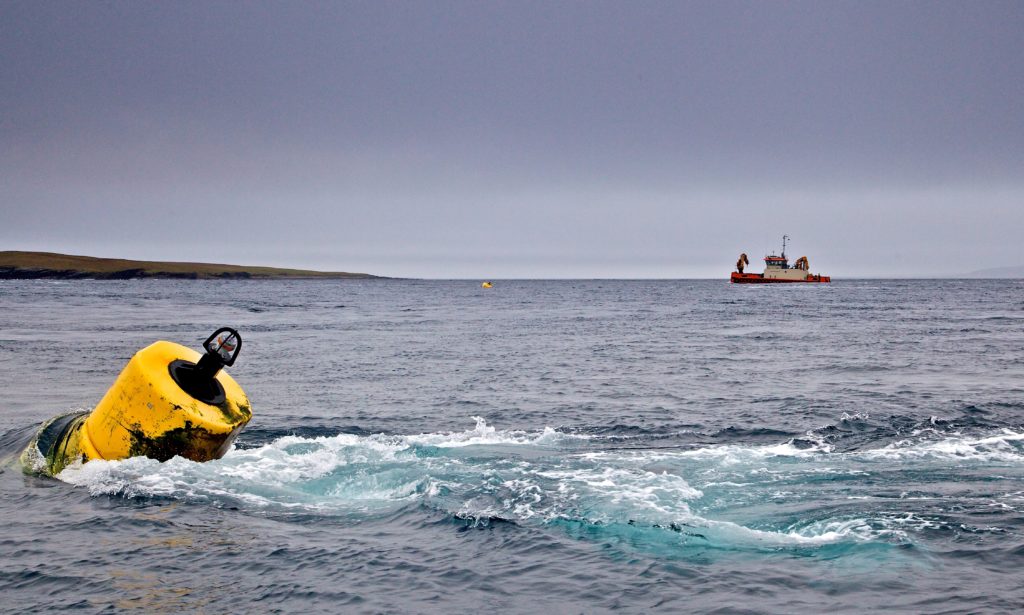 The Scottish Government has launched a renewable energy consultation on the country's offshore wind and marine energy sectors.
The government said it is seeking input on the draft Offshore Wind Policy Statement in addition to the much anticipated draft Sectoral Marine Plan for Offshore Wind Energy.
The plans outline how the Scottish Government proposes to maximise the opportunities that offshore wind presents, with due regard for the marine environment, other users of the sea, and planning responsibilities.
The draft Sectoral Marine Plan will inform the next round of seabed leasing for offshore wind in Scottish waters, being taken forward on Scottish Ministers' behalf by Crown Estate Scotland.
Energy Minister Paul Wheelhouse said: "Earlier this year the Scottish Government declared a climate emergency and outlined our commitment to become a net-zero emissions economy and society by 2045; a goal which will require significant growth in the available supply of renewable electricity as we decarbonise heat and transport systems.
"The offshore wind sector is already playing an increasingly vital role in helping us to realise that ambition, but we want to make the most of the opportunities that sector represents, in terms of fixed foundation and floating wind technologies.
"Scotland is recognised internationally as a country with high ambition in terms of decarbonisation of our economy, and we are determined to build on our reputation as a renewable energy powerhouse."
The consultation period is open for 14 weeks from Wednesday 18 December 2019 until Wednesday 25 March 2020.
In October, a new Scottish Offshore Wind Energy Council (SOWEC) was launched.
The partnership between government and industry aims to create a jobs boom in Scottish offshore wind production over the next 10 years.
Brian McFarlane, co-chairman of SOWEC, added: "I encourage all stakeholders to engage with these consultations and provide their views to help to shape the development of this critical sector for the Scottish economy.
"Both of these documents will be important in helping our pathway to net zero by achieving the deployment of at least 8GW of offshore wind in Scotland by 2030, in line with the vision of SOWEC."
Recommended for you

Energy security 'still trumps' sustainability, says RenewableUK CEO