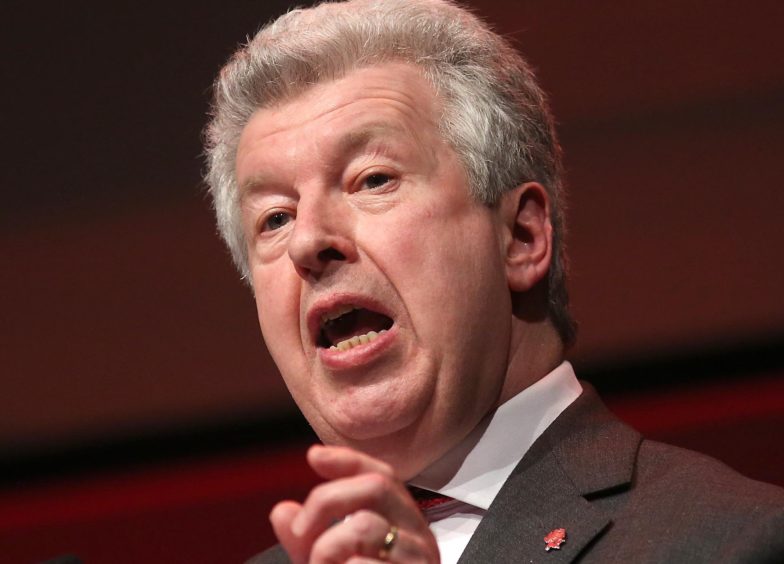 Aberdeen must "strike now or miss its chance" on the offshore wind market, a local MSP has warned after a new plans revealed future projects could dominate the north-east coastline.
The Scottish Government's new draft sector marine proposals show at least three potential areas for offshore wind development around Aberdeen, with an even greater number considered off the north-east and Highlands.
Shetland, Orkney and the Western Isles could also see a number of projects nearby.
Labour MSP for the north-east of Scotland, Lewis Macdonald, said the proposals showed the "clear importance" of the north-east in the future of offshore wind, adding that the Highlands and Islands also had "huge potential".
But he added that the region must be "decisive" so it doesn't "miss the boat altogether".
Mr Macdonald said: "We have huge potential for economic benefits and carbon reduction by producing green energy in the north of Scotland, whether that's offshore wind, wave or tidal power.
"And the importance of the north-east couldn't be clearer from these plans."
However, Mr Macdonald described the sectors ability to create jobs as "a real challenge" for the current Scottish Government.
He added: "The key thing is not just to have the renewable energy generation, but to also get jobs out of it, because so far the story is not a good story.
"There are a lot of fantastic offshore wind developments, but not a lot of fantastic offshore wind jobs."
Scottish energy minister Paul Wheelhouse said the new plans "outlined the Scottish Government's ambition for offshore wind, both fixed foundation and floating" and the steps it will take "to secure maximum development and economic benefit from this sector".
Mr Macdonald said he was pleased to see the provision of both fixed and floating wind projects in the draft proposal.
But he warned that the transition to cleaner energy "has to begin now" in the north east.
He added: "If we don't seize the moment and start to create good quality jobs in renewable energy in the north-east of Scotland over the next two or three years then we're going to miss the boat altogether.
"For the north of Scotland, which has contributed so much to the oil and gas economy over the last 40 years, it would be a tragedy if it wasn't part of the next energy revolution – it's a key moment."