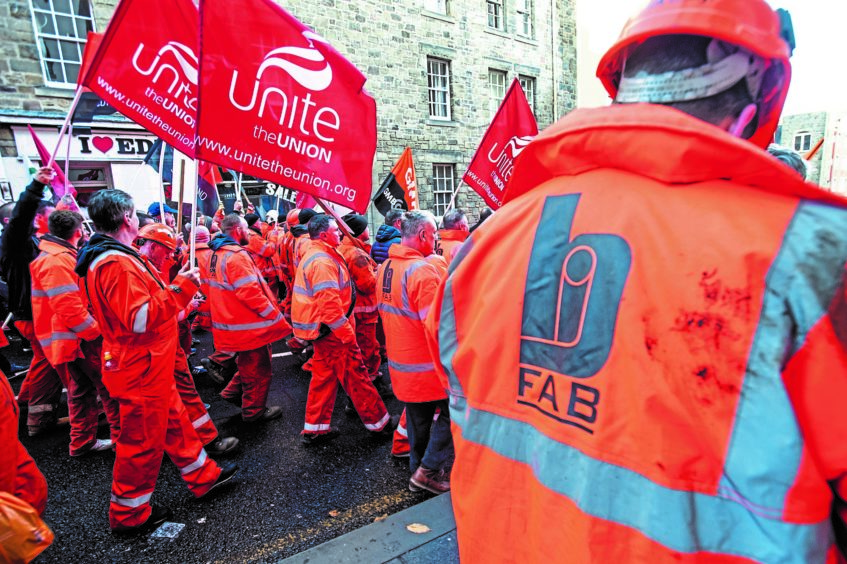 Scottish trade unions are to warn top bosses and government that "the job losses scandal has to stop" during an offshore wind summit at Holyrood today.
The closed-door meeting, which will be attended by Scottish and UK Government representatives, and renewables industry majors and unions, will see attendees discuss the lack of local content and jobs coming from major Scottish wind farm projects.
A number of Scottish developments, such as the Beatrice and Moray Offshore Wind Farms, have come under criticism from both Unite and GMB Union for the lack of local job creation.
GMB Scotland organiser Hazel Nolan said: "Billions of pounds in manufacturing contracts and tens of thousands of jobs from Scotland's offshore wind sector were lost to international competitors in 2019.
"Politicians of all parties spent last year preaching to people about 'green jobs revolutions' and 'green new deals', meanwhile the jobs of the future were sailing to Spain, Indonesia and the UAE."
It is understood the unions will also highlight the recent layoffs at both Burntisland Fabrication (BiFaB) and CS Wind, who each shed almost 100 staff.
The Scottish sites of both firms are currently non-operational.
Unite's Pat Rafferty said his organisation had been pushing for the meeting so that "we can focus minds to ensure that Scotland benefits from contracts in the pipeline".
He added: There remains a great deal of uncertainty and insecurity in the renewables sector including over the futures of both CS Wind and BiFab.
"We are clear that nowhere near enough has been done to support local and regional supply chains as we have watched billions of pounds worth of contracts being offshored to Asia and the Far East.
"It's Unite's hope that the meeting will be a major step forward in setting clear action points about what must be done to secure jobs and a sustainable manufacturing footprint in the sector."
Recommended for you

Unite, UK's largest offshore union, hits out at Labour over North Sea plans