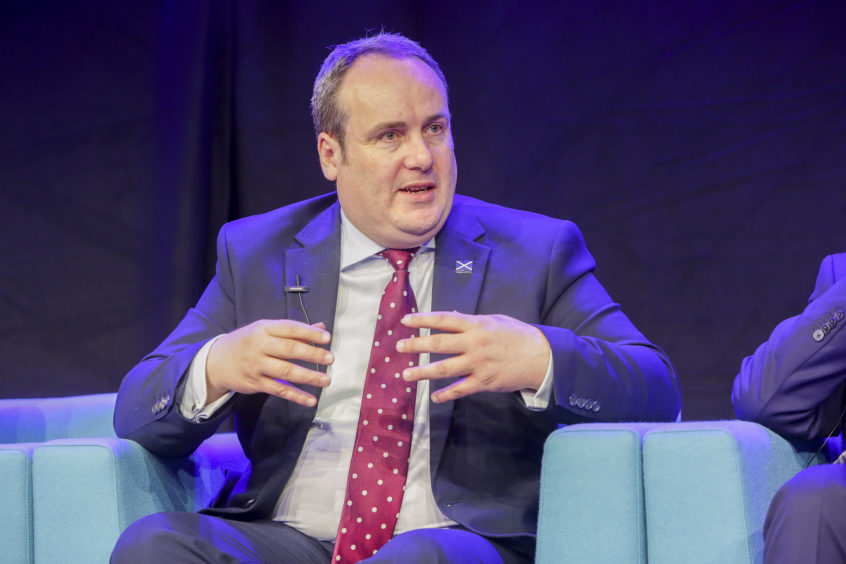 The Scottish Government has rejected that new offshore wind jobs figures published by the Office of National Statistics (ONS) reflect a decline in sector employment.
The latest data provided by ONS shows Scotland experienced a steep decline in the sector in 2018 as the number of businesses created in the sector stagnated.
Its five-year look across the renewable energy sector showed that while direct employment numbers had steadily increased in offshore wind between 2015 to 2017 from 400 to 2000 jobs, respectively, 2018 saw a drop of around 300 jobs.
The current direct job number in the offshore wind sector in Scotland is understood to be around 1,900.
Businesses operating in the offshore wind sector in Scotland has remained around 500 over the five-year period.
Scottish Energy Minster Paul Wheelhouse said last night he "didn't accept" that the figures say definitively that the number of jobs in the offshore wind sector in Scotland have decreased.
But he added that the Scottish Government was doing everything within its "existing, limited devolved powers to retain and boost job numbers".
The figures come as the Scottish Government last week introduced a strict new rule change requiring offshore wind farm developers to set out how they plan to create local jobs.
A number of trade unions have accused the sector of shunning Scottish firms in an effort to cut costs.
Dave Moxham, deputy general secretary of the Scottish Trades Union Congress (STUC), claimed the numbers identified an "ongoing trend" and a "failure to capitalise on the potential supply change opportunities of offshore wind".
He said the figures also suggest "that there is no effective strategy" in Scotland for businesses to transition from offshore oil and gas to offshore wind.
Mr Moxham last night hit out at the Scottish Government for "on the one hand arguing for increased local content" but failing to deliver jobs for the sector.
Mr Wheelhouse added that Scottish Government it was making efforts to "support the local supply chain to improve its competitiveness in winning work" for the construction phase of offshore wind projects to "maximise the economic impact"of operations and maintenance activities over the lifetime of the projects.
Joanna Hamilton, legal director at UK law firm TLT, said the latest statistics indicate a slight decline in offshore wind, with overall turnover down from an estimated £308,000 in 2016 to £261,000 in 2018 and sector employment reducing "in line with the market".
She added: "The good news is that this seems only to be a small setback for Scottish offshore wind, and the dip we've seen is likely to be relatively short-lived."
Recommended for you

MSPs clash over jobs analysis in just transition plans