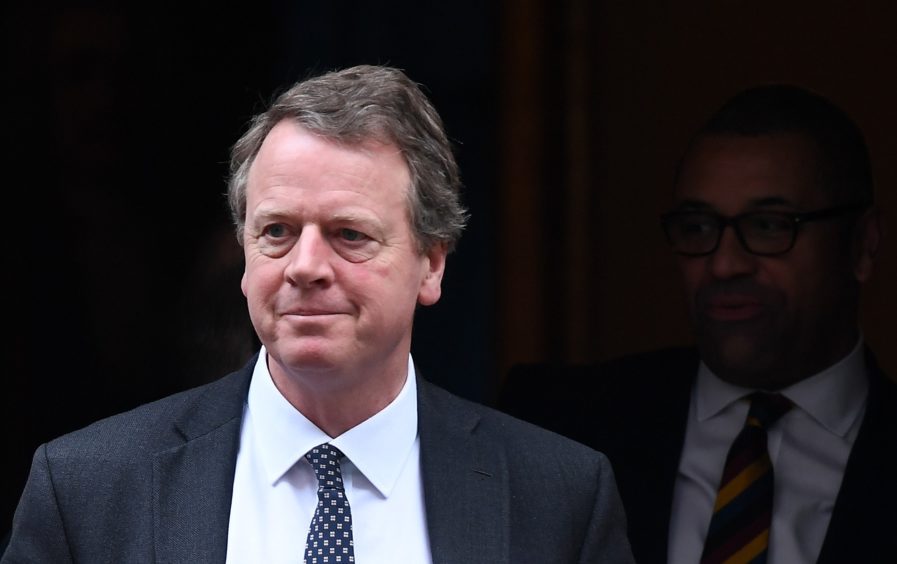 The current Secretary of State for Scotland has faced a backlash after he described the foreign construction of offshore wind turbines for Scottish projects as "the market economy at work".
Alister Jack, Conservative Member of Parliament for Dumfries and Galloway, was responding to a Parliamentary Question concerning wind turbine fabrication work that may go to Indonesia rather than the UK.
The manufacturing contract in Asia is yet to be confirmed by Italian contractor Saipem who will carry out work on EDF's £2 billion Neart Na Gaoithe (NnG) offshore wind farm.
It is understood a contract is for "at least" eight jackets, with a further contract for the manufacture of turbine pin piles, may be in the cards for Scottish firm Burntisland Fabrication (BiFab) but no contract has yet been signed.
Matthieu Hue, chief executive of EDF Renewables said his project was "committed" to generating as much work as possible in Scotland.
SSE Renewables' upcoming project, the 114-turbine Seagreen offshore wind farm off the coast of Montrose, has also attracted criticism after correspondence appeared to show the lion's share of jacket manufacturing work is understood to be going to Zhuhai Fabrication Yard, owned by China's Cooec-Fluor Heavy Industries.
Answering a question from Shadow Scotland Secretary, Tony Lloyd on the offshoring of Scottish manufacturing work, Mr Jack claimed Scotland had "enormous capability" but added that the situation was the result of "the market economy".
He added: "We need better pricing and better at producing our turbines – that's the straight answer."
The Scottish Trade Unions Congress (STUC) described the response as "callous and stupid" and accused Mr Jack of "brushing away" the concerns of workers.
GMB Scotland organiser Hazel Nolan said Alister Jack had "unwittingly revealed" the UK Government's policy on offshore wind jobs.
She said: "The UK government has washed their hands of their responsibility to deliver renewables jobs here in the UK.
"Far from 'the market economy at work', what we are seeing is yards here in the UK being abandoned by our government and left to compete with heavily state subsidised yards abroad."
Scottish Green energy spokesperson Mark Ruskell added: "Westminster holds  almost all the cards when it comes to supporting our renewable energy industry, and government has made promises to do so by making generating subsidy dependent on delivering UK jobs.
"Yet here is the Scottish Secretary more or less admitting they don't intend to, outsourcing the supply chain elsewhere."
A spokeswoman for the UK Government said: "The secretary of state made clear that the UK Government is wholly committed to supporting Scotland's renewables sector, and that importing turbines from Indonesia is not an acceptable long-term solution.
"To suggest that he dismissed concerns is simply misleading."
Recommended for you

First turbine installed at giant Seagreen offshore wind farm