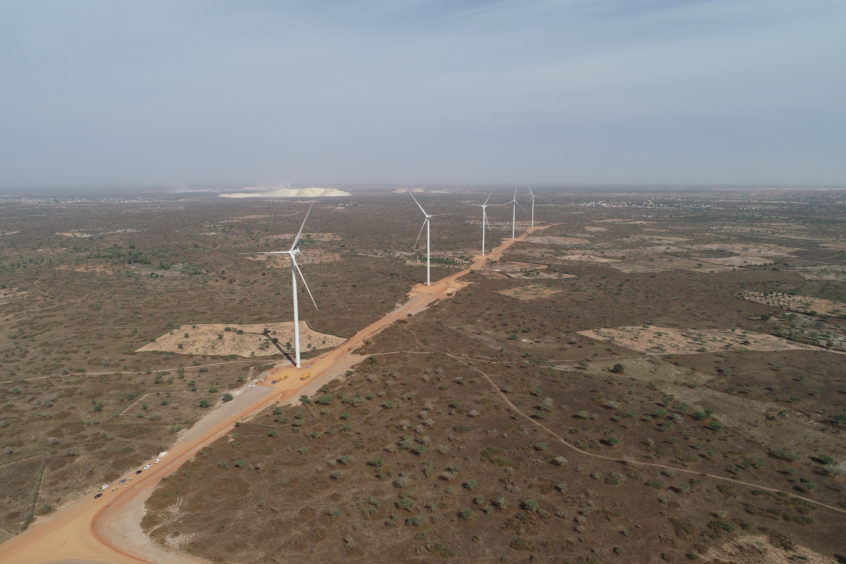 Lekela has launched a 158.7 MW wind farm in Senegal and broken ground in Egypt at a 250 MW wind plant.
The renewable power company said the Parc Eolien Taiba N'Diaye (PETN) project in Senegal had been inaugurated by Senegalese President Macky Sall, with ambassadors from the US and UK, in addition to the CEO of Senelec Papa Madebmba Biteye.
The first phase of PETN involves 16 wind turbines generating up to 50 MW. The overall PETN plan envisages 46 wind turbines, producing 158.7 MW. Lekela said the project would provide power to Senegal for 20 years.
The first turbine was completed in July 2019, with a substation in October. Each turbine, standing 117 metres tall with blades of 61.7 metres, will produce 3.45 MW. PETN provided first power into the grid in mid-December.
The West Bakr wind project, in Egypt, is part of the government's build own operate (BOO) scheme. This should be fully operational in 2021. Financial close on the project was achieved in August 2019 with construction starting in October. The first turbines will be delivered this summer.
Lekela said this was intended to help Egypt meet its goal of producing 20% of its power from renewable sources by 2022.
A ceremony was held for the West Bakr project involving a number of ministries and executives from the Egyptian Electricity Transmission Company (EETC), the Egyptian Electricity Holding Company (EEHC) and the New and Renewable Energy Authority (NREA).
"We have been working towards this day for several years now. It's a big moment for Lekela and proof that clean energy can be built right across the African continent, quickly and cheaply," said Lekela's CEO Chris Antonopoulos. "In just four years, we have become one of the largest pure renewable energy providers on the continent, with over 1,000 MW now in construction or operation."
Lekela is also working on a wind power project in South Africa, with commercial operations due to begin in July. The Perdekraal East Wind Farm will provide 110 MW of power.
Recommended for you

Norway looks to finally bring offshore wind home