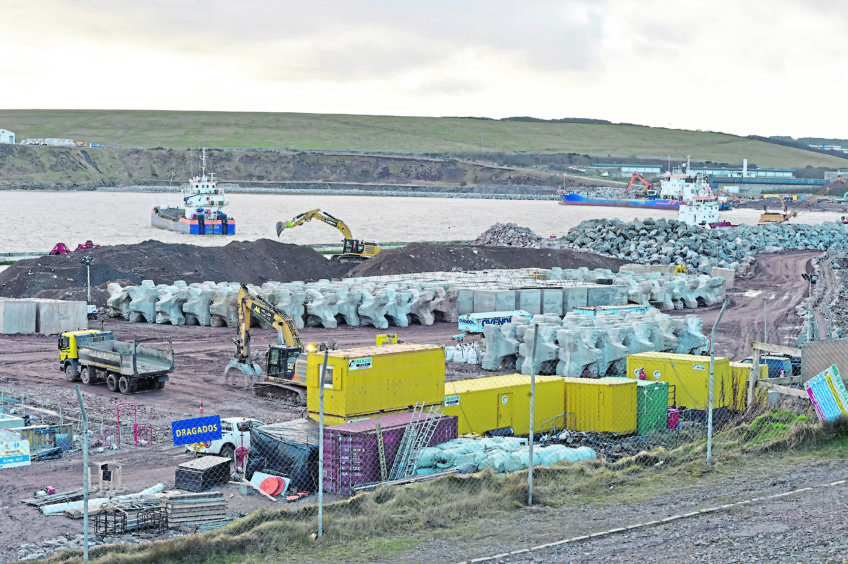 About 70 acres of green space, industrial estates and more in Aberdeen could be transformed into the city's first dedicated "energy transition zone" (ETZ), which oil tycoon Sir Ian Wood believes could be key to securing "unparalleled potential for the future of our local economy".
City council officers working on the latest local development plan (LDP), which if approved will inform decisions for the future of the city, have identified the south-east of Aberdeen, close to the new South Harbour development, as a possible base for the energy industry of the future.
It is hoped that by zoning the land in the LDP for the development of low to zero-carbon or renewable energy industries, such as businesses focusing on the wind, biomass, solar or tidal sectors, Aberdeen will remain a key energy city in a post-fossil fuel world.
Concerns have, however, been raised about the loss of key green areas for the local community of Torry and Cove Bay, as some of the areas proposed for the ETZ include St Fittick's Park and the Doonies Rare Breeds Farm.
Last night Sir Ian, the chairman of the Opportunity North East (One) group said he believes the ETZ would help "establish the north-east of Scotland as a major base for clean energy expertise".
He added: "The area identified in the plan will leverage Aberdeen Harbour Board's £350 million investment to create a gateway to offshore wind infrastructure, accommodating renewable activities and supporting a broad range of onshore business opportunities".
SNP councillor for Torry and Ferryhill Audrey Nicoll is less positive and said: "It seems totally unreasonable to propose destroying St Fittick's Park, the last bit of green space in Torry.
"The people of Torry have already had the incinerator and harbour traffic put upon them, so they certainly don't need a further industrial
estate."
City council co-leader, Conservative councillor Douglas Lumsden, said: "We've got the skills and we've got the infrastructure in terms of the harbour, so I think we are best placed to capitalise on the renewables sector in Aberdeen.
"It's vital that we have an ETZ to safeguard Aberdeen's place in the future of the energy sector and safeguard employment opportunities for our young people moving forwards."
Recommended for you

Aberdeen energy capital status 'at risk' amid plunge in North Sea confidence