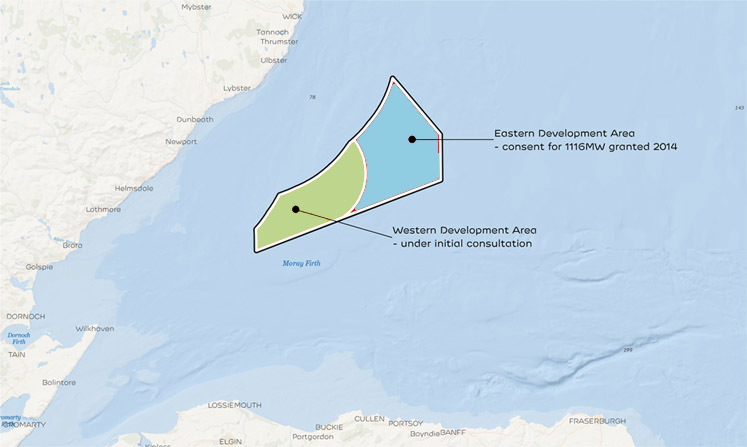 A giant offshore wind farm project in the Moray Firth has finished pin piling work for 100 turbines and three substations at the site.
Moray East Offshore Wind Farm, a 950 megawatt (MW) development, confirmed today it has installed 309 pin piles using the jack-up installation Apollo vessel which worked out of Cromarty Firth Ports Authority's onshore handling facilities at Invergordon.
Work to install the pin piles in the sea-bed commenced in May 2019.
Many of the structures were manufactured by Burntisland Fabrication.
Project director for Moray East, Marcel Sunier said: "The important first phase of offshore installation works have been completed safely and successfully without any major incidents.
"I would like to thank all those involved including our contractors, our suppliers, our local port facilities at Invergordon and the authorities.
"Although the piles are undersea, underground and unseen, they are the foundations on which the entire project's success literally rests.
"The challenge of accurately driving  309 piles into the sea-bed, in water depths of ca. 50m, more than 20km from shore in Scottish weather conditions cannot be understated. "
Belgian firm Smulders and United Arab Emirates company Lamprell will provide the steel jacket structures for the project.
Fabrication work and all final assembly on the jackets will be done by Smulders in the UK at its site in Wallsend, Newcastle, supported by fabrication activities in Europe.
Moray East is a joint venture company owned by Diamond Green Limited (33.4%), EDPR (33.3 %), ENGIE (23.3%) and CTG (10%).
The development, due to begin full construction in 2021, is expected to power more than 950,00 homes.
Recommended for you

Chinese fabricator to supply foundations for Moray West