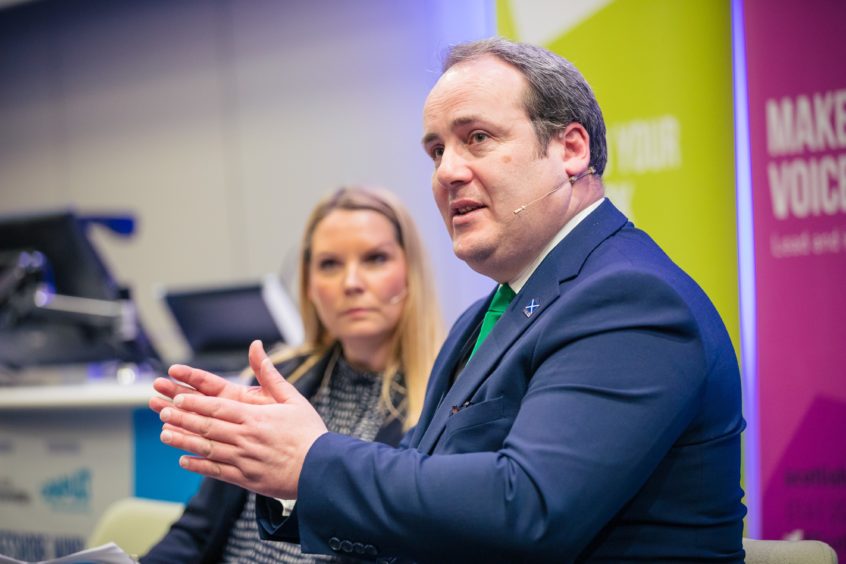 Scotland currently has no target to increase the percentage of black, Asian and minority ethnic (BAME) workers in the country's offshore wind sector.
Holyrood said last night that "at present" it does not have a figure, but said that it hoped to "make the most" of talent across Scotland.
The Offshore Wind Sector Deal announced by the UK Government last year pledged to increase BAME workers in the sector from 5% to 9% by 2030.
That figure was increased to 12% last week.
Scottish energy minister, Paul Wheelhouse, said: ""We want to harness the huge potential of offshore wind for our energy system, and doing this can unlock significant investment in our supply chain to create jobs during construction and operational phases and, in doing so, we want to encourage efforts to ensure equality of opportunities to join the workforce.
"Encouraging diversity can help make the most of the talent found across Scottish society as we move towards becoming a net zero emissions economy."
Oillie Folayan, chairman for the Association for Black and Minority Ethnic Engineers (AFBE-UK) in Scotland and who is currently working with the UK oil and gas sector on diversity and inclusion, called on the sector to take action.
He said he a target should be set, but that it diversity and inclusion also shouldn't be a "means to an end" as targets don't "solve the problem in the long term."
He added: "I think that there is certainly a case for a greater concerted effort between the industry and academic institutions and there is a case for working within the communities they want to reach.
"Some of these companies being a lot more visible in parts of Scotland that have high percentage of people from black and minority ethnic backgrounds.
"It doesn't tick a box immediately but I think it's a much more credible way forward.
"The renewables industry could be doing a lot more of that kind of outreach."
Deirdre Michie, chief executive of Oil and Gas UK (OGUK), said that diversity and inclusion was the "key to harnessing new ideas, new technology and sharper ways of working".
She added: "OGUK, alongside the Diversity and Inclusion Task Group, is preparing to launch the first ever industry-wide survey to understand the scale of the challenges we face, looking at the current make-up of our workforce and identifying any barriers as well as good practice to improving diversity and inclusion."
Scotland's renewable energy trade body, Scottish Renewables, chose not to comment.