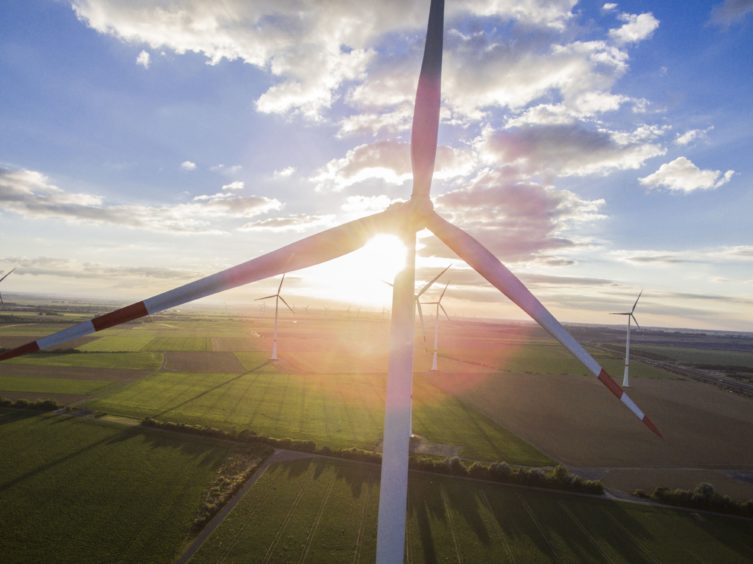 A Scottish renewable energy firm has sold a majority stake in its Argyll and Bute wind farm to a London-based asset manager.
Alloa firm GreenPower sold off a 90% stake in the Carraig Gheal Wind Farm to Railpen, which manages £30 billion of assets on behalf of the railways pension schemes.
GreenPower claimed the deal would help its "ambitious growth plans" but would not disclose the sale amount.
The 20 turbine projects, located west of Loch Awe, was commissioned in 2013.
GreenPower, who retain 10% of the project, was the original developer of the project and will provide the project company with Asset Management services.
Robert Forrest, chief executive and owner of GreenPower, said: "This is a great example of an independent Scottish renewable energy company developing projects to provide benefits not just to local communities and to tackle climate change but also to benefit pension funds for workers across the country.
"This type of partnership and model for investment provides a valuable asset contributing towards paying scheme members' pensions, as well as helping safeguard the future of the planet for young people."
Railpen is the investment manager for the Railways Pension Scheme, one of the UK's biggest pension funds.
Lewis Vanstone, the asset firm's deputy portfolio manager, said the agreement for Carraig Gheal Wind Farm "fits naturally" into Railpen's acquisition strategy and provides the exact qualities that are attractive for its long-term income fund.
Recommended for you

Scots distillery announces multi-million pound net zero project